Conquer Online launches Invasion of Pirates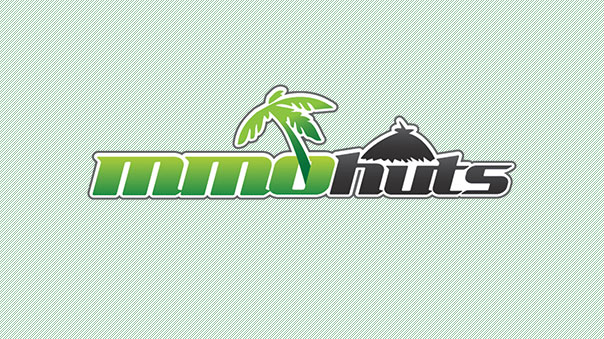 The Invasion of Pirates expansion has arrived in Conquer Online today, offering players a new class and more.
Pirates make themselves available as a class for the first time in Conquer Online for any player, new or old. This class uses rapiers and pistols, as well as hefty bombs, and offers a unique skill cooldown system where combos make a huge impact on their success in battle. With them, the expansion also brings Gale Shallows, an area for players to discover new quests, monsters, and more. New servers, and new player packs, coincide with the expansion's release.
Conquer Online is also hosting a Black Flag Design Event rewarding over $3,500 total in prizes, in which the winning design will earn its place in the game and a 50% revenue share with the designer.
Conquer Online is published by TQ Digital, which also publishes Crazy Tao and Eudemons Online.
Conquer Online: Invasion of Pirates Launch Trailer
Source:
Conquer Online's New Expansion Launches Today, Celebrates with Contest to Win $3,500 in Cash Prizes!
The Pirates Have Landed! Now They Need Fans to Design their Jolly Roger Flag

HONG KONG – January 12, 2012

The long-awaited expansion to the popular free-to-play online Action RPG Conquer Online, titled Invasion of Pirates, raises its Jolly Roger flag in celebration of today's launch. The new expansion introduces the swashbucklin' Pirate class to the non-stop action of the game. With a slew of malicious new abilities, the shores of Gale Shallows to explore, as well as new monsters and boss battles, this is easily one of the biggest expansions to date in Conquer Online.

The new Pirate class not only introduces modern gunplay to the traditional Chinese combat between ninjas, monks and Taoists, but it also brings an entirely new playstyle to the experience. Players will need every bit of firepower they can get, as bands of these nasty pirates begin to arrive upon a newly discovered island in search of a dark and mysterious treasure. It will be up to players to ensure that these pirates do not succeed in their mission!

Those familiar with Conquer Online know that the team likes to celebrate in style, and the launch of the new expansion today is no exception. Conquer Online is holding the Black Flag Design Event with cash prizes for the winners totaling over $3,500 USD! Fans can design their own Pirate flags and enter to win the cash prizes. The winning designs will be implemented into the game, and every time another player purchases one of these flags, the designer will receive 50% of the sale.

New severs have been added to the game so players can join now and enjoy countless hours of seaworthy entertainment with the Invasion of Pirates expansion and the events celebrating the launch, both online and offline. Players who join now will receive a special item pack with several helpful items to excel in their adventure.
Today Stardock announced the availability of the Galactic Civilizations III 1.1 update which adds Steam® Workshop integration.
by MissyS
Snail Games USA announces the Spellsword class for Black Gold Online.
by MissyS
Daily MMO news from Star Trek Online, Warframe, Microvolts, and more.
by Guest