Conquer Online 3.0 Kingdom War Update Set to Launch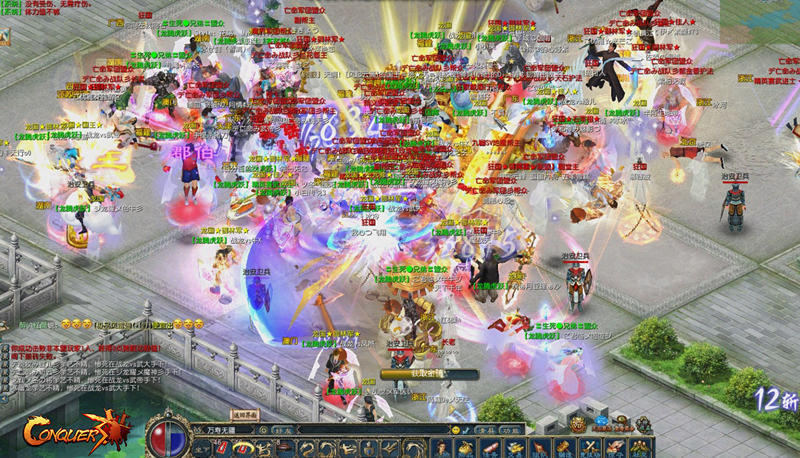 Conquer Online's newest expansion, Kingdom War, will be launched on the 15th of October, 2015, bringing lots of new content to the mysterious world of Conquer including existing players and returners being able to gain the last Talisman in Conquer Online, "Tempest Wings". As well, the Simplified Chinese expansion version of Kingdom War, released in the middle of September, has seen weekly changes in the dominating powers and Emperors.
When a Kingdom wages an invasive war against another server, all heroes on the server can enter the Realm, cross into the other servers' main cities and launch military invasions to plunder the gold bricks on other servers. To protect the Kingdom and seek hegemony, heroes are measuring up their prowess in the cross-server PVP event. Gold brick plunder and PK in the Realm have been heroes' daily training since the open beta test of the Kingdom War expansion.
Slaying the Thunder Dragon, finishing cross-server missions and spying on other Kingdoms will gain various rewards and cross-server exploits. Joining in the battle can also harvest a lot of gold and the last Talisman in the world of Conquer, Tempest Wings!
Don't begrudge the heroes lying wounded upon the battleground! Will you come back safe and sound? Grab a weapon and show your loyalty, enter the Realm, embark on a new adventure and fight against other servers! The battleground is awaiting!
Read more on the official Walkthrough of Kingdom War site.
ArenaNet, developer of the acclaimed Guild Wars franchise, today released "Gates of Maguuma," the newest update to Guild Wars 2 and the pr...
by Mikedot
Woo. Patch 4.18 is a pretty big one if you ask me. I'll try not to miss anything important, but do bear with me.
by Ragachak
Savior Saga: Idle RPG is now available on iOS, alongside the brand-new guild system that was implemented to welcome new players.
by Ragachak