Combat Arms update introduces Last Man Standing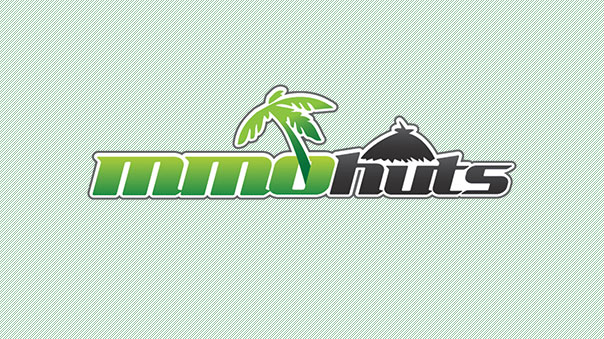 In addition to the UI changes, Combat Arms' newest update – which has gone live today – also introduces a new game mode. The new mode, called "Last Man Standing," is available on 14 maps and allows up to 16 soldiers to compete in either three, five, seven, or nine rounds. Like its name, the goal is to be the last man alive in each round of the competition.
In addition, Quarantine Mode has been adjusted to increase the challenge between Humans and Infected, and offer a regen mode for those infected that can stand still for a few seconds. New gear and weapons have also been added.
The Original Press Release:
Combat Arms Update Offers New Game Mode, "Last Man Standing"

Nexon America uploaded its latest update today to the popular multiplayer online first-person shooter, Combat Arms, offering a new game mode, "Last Man Standing," new weapons, new gear, a new user interface and a redesigned version of Quarantine Mode. Nexon has released a gameplay video of Last Man Standing to highlight the action and intensity of this exciting feature.

Combat Arms is free to download and free to play.

Players who want to show off their combat skills will quickly engage into "Last Man Standing," which leaves every soldier on their own. Last Man Standing is available on 14 different maps and up to 16 soldiers can compete in games of three, five, seven or nine rounds. Each round begins with all players trying to remain the last standing and end when there is one soldier remaining.

Players will also enjoy a redesigned version of Quarantine Mode, which first delivered zombies to Combat Arms. In Quarantine Mode: Regen, infected players begin with fewer hit points with which to survive but the Infected can recover hit points by remaining stationary for three seconds. The number of Host Infections (those who start a match infected) has been adjusted so the battle between Humans and the Infected will truly be a fight to remember.

Soldiers can acquire some great new gear and weapons as well. The new M39 EMR Desert sniper rifle is delivered just in time of Sniper Month while the Tanker Vest offers style and protection. Both of these new NX items are joined by a new Specialist Item, the First Aid Kit. Specialists can heal their entire team with this item. Both the First Aid Kit and the M39 EMR are also available through Gear Points.

Combat Arms also features a new user interface, offering a more modern and industrial look, as well as some excellent new features which will enhance the experience for players.

Soldiers can always join the ranks at Facebook and watch Combat Arms videos at YouTube.
Hot on the heel of the latest expansion for Villagers and Heroes: Starfall comes the holiday event for All Hallows' Eve!
by Ragachak
Turbine has released details about Menace of the Underdark, Dungeon & Dragons Online first Expansion Pack.
by MissyS