Combat Arms launches Remaster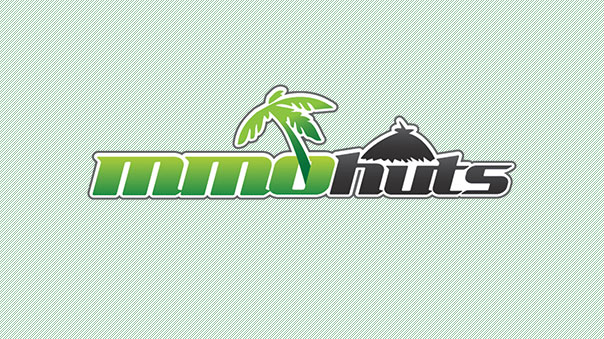 The second part of the Fusion update line for Combat Arms, "Remaster," is now live.
The update features a new line of weapons in the Gun Emporium Gold (fused together from other weapons), and players will be able to forge together new weapons to improve gun statitistics. The Emporium's interface has also been streamlined. Also introduced is a new map, Piazza, designed for Search & Destroy: a quiet Italian village where players must defend a recovered EMP bomb.
Combat Arms is published by Nexon, which also publishes Dragon Nest and Vindictus.
Combat Arms Gameplay Screenshot

Source:
Combat Arms Introduces Second Phase of Fusion, Remaster

Nexon America's Combat Arms is offering players more effective methods to attack each other's clans on an new Italian-themed map with the new Remaster content update.

Players will experience a whole emporium of new weapons with the Remaster update as Bubba Ares introduces the newest line of weapons for the sharp-shooting soldier. Weapons in Gun Emporium Gold will be made up of bits and pieces of various weapons, fused together to form the deadliest weapons to date. Forging weapons allows players to improve specific gun statistics, customizing weapons to individual play styles. Additionally, thanks to player feedback, the Gun Emporium user interface has been streamlined to be faster and easier for anyone to start building customized weapons.

In addition to forging weapons, players can explore the newly added clan-exclusive Search & Destroy map, Piazza. This new map throws players into an Italian village where they must defend a recovered EMP bomb until communication with headquarters can be restored.

For more information about what Remaster is bringing to Combat Arms and other Fusion updates, visit: http://combatarms.nexon.net.
Next Article
RIOT Games as recently revealed a new champion for League of Legends known as "Gnar: The Missing Link". Gnar's a prehistoric yordl...
by Mikedot
SkyForge: Valentines Event Now Available - Love is in the air!
by Mikedot
Amplitude's Endless Day will unlock a mysterious set of events in each game, Endless Legend, Endless Space, and Dungeon of the Endless, enco...
by DizzyPW