Combat Arms Introduces MVP Rewards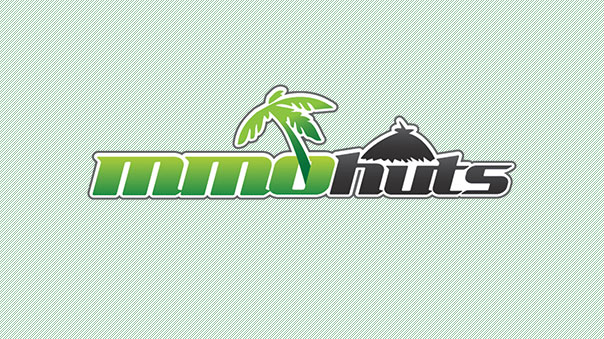 Nexon America has introduced new MVP rewards for leaderboard champions in Combat Arms.
The new MVP system rewards players for excellence in combat, including "Skull Buster" (most headshots), "Spy Hunter" (most spies killed), and "Fragmentor" (most kills with explosives). Rewards for MVPs include EXP and GP bonuses plus item rewards. Some modes will have unique awards, and each mode will also have participation minimums to earn MVP rewards.
Clan Play also also gained bonuses of up to 20% EXP and GP, based on how many clan members are in the same match simultaneously. The update also includes the new Ruger Gunsite Scout Rifle, and re-skin and rebalance of the specialists.
Nexon also publishes Sudden Attack and Vindictus.
Combat Arms "Clan Rewards" Gameplay Screenshot

Source:
Most Valuable Killers

Nexon's 'Combat Arms' awards leaderboard legends with MVP rewards

Nexon America's "Combat Arms," a high-intensity, online first person shooter with more than five million registered players in North America, is introducing MVP rewards for players who top the leaderboards after battles in 14 different categories.

The MVP system gives players rewards for a variety of excellent performances during a match for accomplishing specific goals in "Combat Arms'" various game modes. Examples of the MVP categories include the "Skull Buster" award for most headshots; "Spy Hunter" for the player who kills the most spies in the spy hut mode and "Fragmentor," which goes to the player who claims the most kills using explosives.

Awards include immediate EXP and GP bonuses as well as occasional item rewards. To earn the MVP accolades, each mode will require certain player participation minimums in each match, and some modes will have unique MVP awards specific to game, such as "Flag Defender" for the capture the flag mode.

Additionally, "Combat Arms" has added bonuses for clan play. With this update, clan members can gain as much as 20 percent EXP and GP, depending on how many clan members are in the same match at the same time.

Also in this update is a new sniper rifle, the Ruger Gunsite Scout Rifle, joining "Combat Arms'" enormous arsenal. Its short barrel and lightweight frame give it superb mobility without a loss of accuracy.

To round out the update is a re-skin and rebalance of "Combat Arms" specialists. For example, the Viper specialist has had color added to her uniform and her speed has been changed from plus-15 to zero. The Hawk specialist has had his uniform made darker and added increased headshot stats while reducing his speed stats. This rebalance of all the specialists bring those characters into alignment with available gear. For player who currently have specialists in their inventories, they will be renamed with the prefix "Classic" and retain their original stats. The specialist currently for sale will have the stat changes and retain their prefix name, "Codename." So, for example, Codename: Scorpion will now be called Classic: Scorpion if in a players inventory.

The new Combat Arms update that includes the MVP Rewards is currently live and available for free download at: http://combatarms.nexon.net.
Next Article
Trion has announced to its ArcheAge players that the northern continent of Auroria will become available in a huge update, slated to launch on...
by MissyS
KingsRoad, the multiplayer action-RPG from Rumble Entertainment that delivers instant action/RPG depth, visuals and gameplay in browsers, toda...
by Mikedot