CodeMasters to Shut Down ArchLord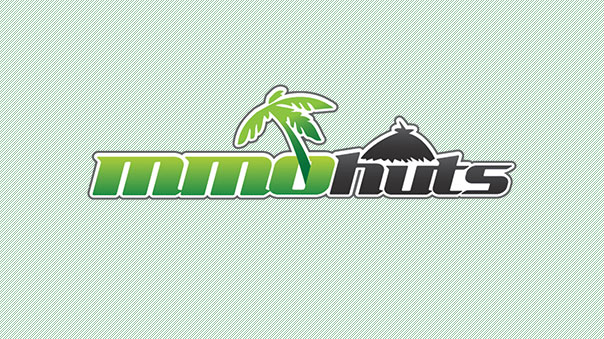 After Gmail came back online today after a brief outage, I was surprised to see an email from CodeMasters, the North American & European publishers of ArchLord. Apparently Codemasters and the Korean developers couldn't come to a licensing agreement and so the service is set to shut down. I'm not sure whether it was Codemasters who weren't willing to continue paying a high license fee or if the Koreans wanted to try running the game themselves in N. America and Europe. In any case, last full day of service will be October 1, 2009. That leaves one month for players to rummage through the world of Chantra and spend their left over credits. The item mall and account registration will both be closed down immediately. ArchLord fans should know that this isn't the end. There is an in-depth FAQ available that explains the process of transitioning to the new Global publisher, Webzen. You can find out more about the process here. To visit the new ArchLord homepage, click here.
Original Message:
It is with much sadness that today we announce our intention to close the European and North American ArchLord game servers operated by Codemasters Online.

Our licence for ArchLord is due to expire shortly and unfortunately, after several weeks of negotiations with NHN, the Korean developers of the title, we have not been able to reach an agreement to renew the contract, therefore the service will be transitioning across to Webzen.

This means that Codemasters will no longer have the right to operate the service in the Western territories it currently provides service in and therefore we are obliged to shut down all associated game services before the licence expires.

The last full day of service will be 1st October, 2009. All ArchLord world servers will shut down on the morning of Friday 2nd October, UK time. Further details of how the transition of the service will be handled, will be provided closer to the time of the transition.

The purchase of credits is now no longer available to ensure all players have the opportunity to spend their remaining Chantra credits in game and use their remaining Chantra items. Likewise, the creation of new ArchLord game accounts/subscriptions is now disabled. For further information, please see our ArchLord Service Transition FAQ in the forums..

ArchLord was Codemasters Online's first free to play MMO service and we have been very proud of its development and success during its three years of existence. Over that time the service has gone from strength to strength and has one of the most passionate communities we've ever seen.

We'd like to take this opportunity to thank everyone who supported ArchLord and those players that not only played it, but also raised an army and ruled the world in Chantra.

Thanks,

The Codemasters Online Team.
Next Article
Joymax, a leading online game developer and publisher of free to play MMORPGs, today announced its latest update for its popular MMORPG, Digim...
by MissyS
Rogue Factor's turn-based tactical-RPG Mordheim: City of the Damned will receive its first content update on Thursday the 11th, having su...
by Mikedot
Nexon America's beloved massively multiplayer online role-playing game (MMORPG) MapleStory has surpassed eight years of service in North Ame...
by MissyS