Cloud Imperium Games Launches Star Citizen Alpha 3.1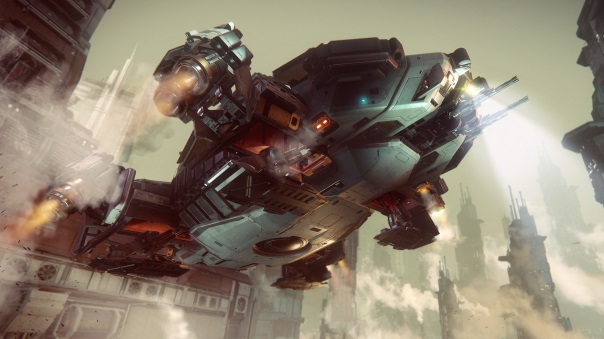 Roberts Space Industries and Cloud Imperium are delivering on their plan to bring quarterly Star Citizen updates. With 3.1, players can enjoy the much-anticipated character customization system, letting them create a distinct look in-game for their avatars, as well as the Service Beacon, which lets players send out distress calls which others can detect and respond to. Five new ships and vehicles see their flyable/drivable debut in Alpha 3.1, including Aegis' heavy salvage ship, the Reclaimer, the Anvil Terrapin-Class exploration vessel, MISC's dedicated long-distance racer, the Razor, the Nox Kue, a flashy variant of Aopoa's popular open canopy speedster, and the Tumbril Cyclone, a capable all-terrain ground vehicle. The development team also polished many of the features that came with 3.0 in December, such as the planetary technology, IFCS (flight control), AI, the Personal Manager tool, ship damage physics and more.
"This is the first step in fulfilling the pledge we made to our community last December to target quarterly updates to Star Citizen," said CEO and Creative Director Chris Roberts. "These are important updates and our fans should see some significant improvements to Star Citizen's overall experience.
Next Article
SEGA releases a new trailer for Company of Heroes 2: The Western Front Armies, revealing the game's release date and pre-order bonuses.
by MissyS
ArenaNet is preparing to surprise and delight fans at TwitchCon this Friday, Sept. 25, and Saturday, Sept. 26.
by MissyS