CJ Games Global Announces Official Launch Date for District 187: Sin Streets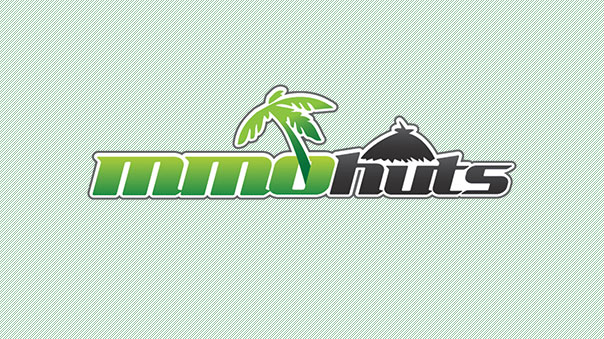 CJ Games Global Announces Official Launch Date for District 187: Sin Streets
Registration for Limited Beta Test Of Street Fight Clan System Is Now Open; Teams Can Stake Their Claim and Rule The Streets!
El Segundo, Calif. — November 8, 2012 – CJ Games Global (www.netmarble.com), today announced its anticipated free-to-play, first-person-shooter District 187: Sin Streets will officially launch on Nov. 20, 2012. Following several months of beta testing, the entire game will be released, including the unveiling of 'Street Fight'; the competitive, team vs. team game feature, allowing players to form clans and battle for territory control within the menacing streets of District 187.
Starting today, players can register for special beta access to 'Street Fight,' before the official launch of the game. A select few will be granted the opportunity to take to the streets, annihilate the competition and win prizes for their entire team, including the most coveted prize of all, bragging rights.
Street Fight beta begins Monday Nov. 12, 2012. Players can sign up starting today through November 11th at http://www.District187.com
"Street Fight is a weaponized tug-of-war, with teams competing in ranked matches and fighting for control of the city," said Jon-Enée Merriex, Producer, CJ Games Global. "Street Fight is a key component to the identity of District 187, focused on the excitement of high level, team-oriented competition while rewarding players with quality prizes on a weekly basis. We're excited to have this ready at launch as we start to venture out into the e-sports communities."
'Street Fight' will be hosted on the International server and open for four vs. four, clan competition each week; Monday from 12:01 a.m. PST to Thursday at 11:59 p.m. PST. Winners will be announced every Friday with prizes to be injected into their accounts thereafter.
While the server will be open outside the given timeframes, only matches played during indicated times are calculated into the final rankings for 'Street Fight.'
To participate in 'Street Fight,' players must enlist in a clan with a minimum of ten members. The clan leader will then need to sign up for 'Street Fight' during the open registration at http://www.District187.com.
To learn more about 'Street Fight' visit the District 187 Blog here: http://district187blog.com/
Next Article
NCSOFT® and Carbine Studios™ are reigniting the MMO gaming category today with the release of WildStar, the action-adventure sci-fi MMO tha...
by Mikedot
Emerges in Unlimited Ninja, a browser-based multi-player online role-playing game (MORPG) from Joyfun, a new game publisher devoted to bringin...
by MissyS
Mighty Party, the turn-based RPG with Collectible Card Elements is now live on Apple iOS devices!
by Ragachak