City of Steam Arkadia: Sneak Peak at V 2.7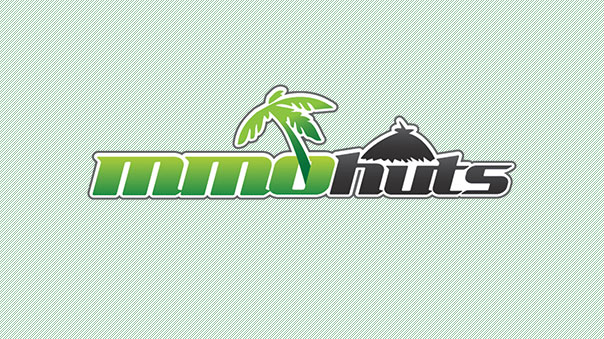 The developers of CoS: Arkadia have been hard at work for a new update for their Unity-based MMORPG. This upcoming version has been tested by many volunteers and will include a slew of new systems including:
Evolved Mercenary System
The Mercenary System has been re-designed. The way they look, the way display of the interface, and the way they help your characters. Many have different abilities now, and a lot of bosses can be found and added as your mercenaries too. Your old mercenaries will be converted into new looking ones, so don't worry about losing any. Since it's not fully done yet, we can only share a picture of the work in progress.
Spin Your Luck
One of the new features we'd like to introduce is Lucky Wheel, all players will have some free chances to get started, and it does have some really nice items. As the system is not completed yet, all listed items are for preview only. It also comes with a weird carnival girl… elf… bling… person.
Cosmetic Showcase
We developed a Wardrobe for storing Cosmetics in 2.7. It was silly that you could only show one at a time, and the others took up too much space in the inventory. Lucky, it's an extra-planar wardrobe, so you won't be seen changing clothes in public. The new system has 3 categories (yet to be named). In addition, there will be more ways to fill up your Wardrobe, all players can spend Shillings and Bound Electrum or real electrum to collect cosmetics in the Cosmetics lucky draw. As the system interface is still pretty rough, the following pic is only for preview (this is a silver version of the Slayer Set… which we have no idea whether or not will be included in the English version, as it is currently only in some other territories)
For more info, visit http://www.cityofsteam.com/Article/detail/id/193
Next Article
Today, Neverwinter announced that the Storm King's Thunder expansion would come to PS4 and Xbox One on October 18th!
by Ragachak
The hugely successful PC game Dead by Daylight is out now in North and South America on PlayStation 4 and XBOX One.
by MissyS
The latest Neverwinter update, "Swords of Chult" is available today for both the Xbox One and Playstation 4 consoles.
by Ragachak