Chrono Tales Begins Second Closed Beta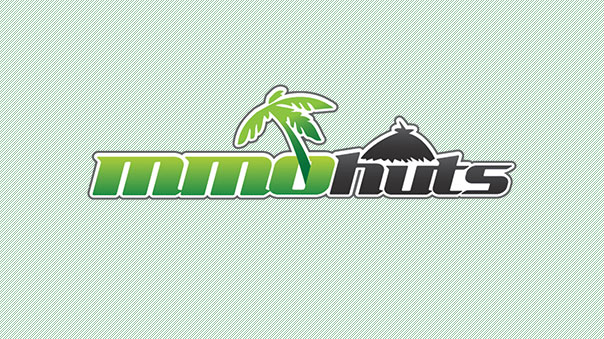 Chrono Tales is beginning its second closed beta today, January 7, at 9pm Eastern. The closed beta will last two weeks, and players can still claim beta codes at the game's official giveaway page.
The beta comes with new updates, including a free Flame Steed for all players, a raise of the level cap to 60, the introduction of Divinization and Treasure Plant, a repricing of some items, and improved translation.
As with the first closed beta, all data from the second closed beta will be wiped after the test is over. However, players who purchased money in the first closed beta will get it returned in second closed beta, and both beta tests will return 110% of the money for open beta. Plenty of events are planned for new players and returning testers.
Brand New Content for Chrono Tales (3D MMO) Second Closed Beta Launch
Chrono Tales, brand new 3D browser MMO, kicks off its 2nd Closed Beta from 21:00 of Jan. 7th EST (GMT-5) and will last approximately two weeks. This new genuine 3D MMO provides players with anime-styled 3D graphics via browser, and since the access to the server is limited, so gamers need to activate accounts to enter the game. You could claim code from Chrono Tales CBT Activation Giveaway Page link at http://ct.gamedp.com/activity/starter_kit/.

According to its official website, we know that there are some adjustments made in 2nd Closed Beta :
1.      The official gives away one pet, named Flame Steed to all players.
2.      Level cap has been raised to Lv 60, more World Bosses and Daily Instances are available.
3.      Two attractive systems: Divinization and Treasure Plant are added.
4.      Hotkey CTRL+Z is available to turn on/off auto-combat directly.
5.      Server Time display has been added to the Event Intro interface.
6.      Some items are repriced, such as HP/MP potions, fodder.
7.      Some translation has been tweaked.
Also, it is the same with first CBT that all data of 2nd closed beta test will be wiped out. However, players who topped up during 1st CBT will get 100% return in 2nd CBT. In addition, when Open Beta is launched, the official will give out 110% return of what players' total top up during both CBT.

A bunch of events with gifts included are waiting for gamers' coming. Head to its Activity Page by clicking here. Traveling through the time rift, players can explore in the fantasy world and save the realm from the resurgent evil.
Next Article
The merge into one global server maximises and unifies the player base, allowing for transatlantic matchmaking.
by MissyS
SkyBox Labs announces a new simultaneous turn-based tactics game on Steam Early Access.
by MissyS