Christmas Events for Gamerage games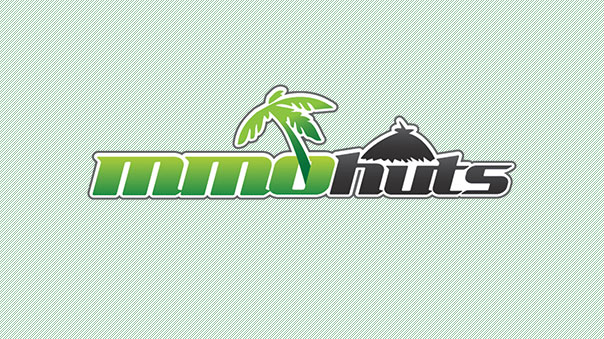 SG Interactive (the Gamerage portal) has announced special holiday events for all of its games. These include:
* Grand Chase: Players will get a red or blue ball of yarn every time they beat a dungeon or win a PvP round. These can be spun into Christmas stockings, which will fill with rare item prizes.
* Pangya: Santa Boo will appear, starting December 21, and drop stockings over Pangya Island. These can be exchanged for gifts at Cadie's Cauldron.
* Project Blackout: Players get an extra 30% experience and credits when playing on holiday themed maps including Burning Hall, Library, Luxville, and Saint Mansion. A Candy Cane melee weapon will be given out on Christmas day.
* Trickster Online: Players can get bonus Christmas gifts as a bonus when they make purchases in MyShop.
Project Blackout Gameplay Screenshot

Source:
SG Interactive is celebrating this holiday season with updates turning its online games into winter wonderlands, including extra experience points, chances to win premium items, and holiday-themed items and maps:

·         Grand Chase Chaos – Each time players beat a dungeon or win a PvP round, they will receive a ball of red or blue yarn. Players can then spin the yarn into Christmas stockings, which after a short period of time will fill up with special prizes, including rare items! More prizes await players on Christmas Eve and Day. For more information, please visit the event page.

·         Pangya United – Starting on Wednesday, Dec. 21, a Jolly fellow named Santa Boo will drop Christmas stockings all over Pangya Island. Players can take these to Cadie's Cauldron to exchange them for various Christmas goodies.

·         Project Blackout – For the next two weeks, players will receive extra 30% of experience points and credits when playing in the holiday decorated maps including, Burning Hall, Library, Luxville and Saint Mansion. Players who log in on Christmas day will receive a special Candy Cane melee weapon. Also, for a limited time, players can purchase wearable Santa masks to pwn with the holiday spirit.

· Crossfire: Europe – An updated Christmas map and special in-game prizes have come to the battlegrounds of Crossfire: Europe. Players who play over the holidays will also receive 30 percent bonus for experience points and credits. By completing missions, players will receive Christmas Treasure boxes that contain goodies including the holiday-themed M4A1 rifle, Santa's Hat and the Killer Snowman.

·         Trickster Online – Until Wednesday, Dec. 28, players can receive Christmas goodies, including the Snowflake Sleigh as a bonus when purchasing items in MyShop. For more information including seasonal limited items, please visit the event page.
Next Article
The latest Population Zero blog goes over an important facet of the game, how the tech and science trees work.
by Ragachak
Paladins by Hi-Rez Studios takes what they excel at (first/third person team-based combat) and put a new spin on it. But that's not all!
by Ragachak
The nature of free-to-play games is tricky, and there has to be a fine line between "making money" and "making players happy".
by Ragachak