Chess Rush Launches Co-Op Mode and Teases More Content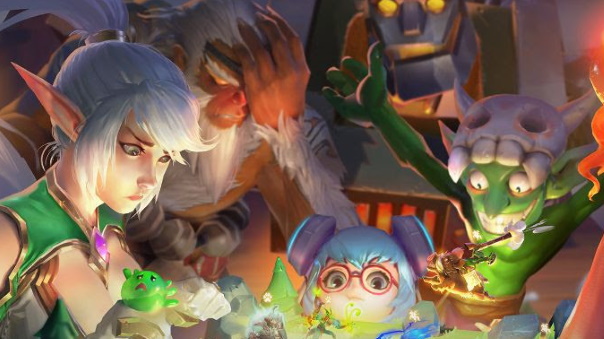 Tencent Games announced that co-op is officially available in Chess Rush, and also announced a patch for August 8th. Chess Rush teased some features that will be coming soon, such as new characters, a new mode, and a new season will arrive early this month. The co-op mode has players doing battle in 2v2 matches, facing off against three other teams during these battles. If that's not exciting enough, 4v4 mode was also announced and is heading to the game on August 15th.
Chess Rush features over 50 heroes for players to choose from to set up their elite formations when going into battle. Tencent has revealed that two new characters will be coming to the game in early August. The Undead assassin and Undead thief will be entering the battlefield for players to add to their forces alongside the start of the first seasonal gameplay. The Rush Begins will be the first season in Chess Rush and will be arriving for players on August 8.
Blade Wars and Beach Volleyball Online go open beta on June 24, 2010. Keep an eye out for both of these new MMOs.
by Guest
Shadowrun Chronicles: Now Available - Officialy leaves Early Access
by Mikedot
A blast of the latest MMO news.
by Guest