Chapter 7.5 coming soon to Pockie Ninja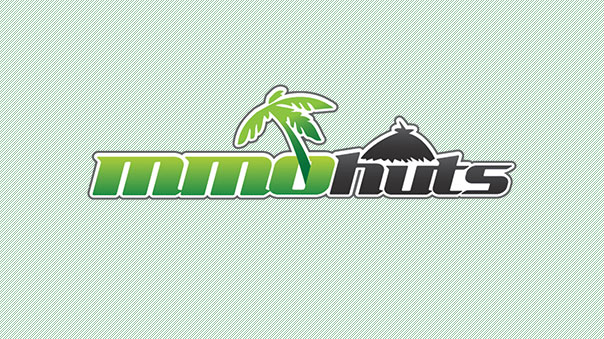 NGames has announced that Pockie Ninja will receive its next update, Chapter 7.5, on February 13.
The update raises the level cap to 100, introducing new content, quests, and a level 96 Valhalla instance. The outfit class system will now allow players to reach higher outfit synthesis levels, while high level players can also access a new Equipment Exchange system to upgrade level 80 items to level 90 items. The game also gains a new Equipment Extraction system to allow players to extract Inscribed, Enhanced, and Slotted Items by using special Talismans.
Level 80+ players will also be treated to weekly cross-server battles. The weekly tournaments will first pit players on each server against each other to determine a champion. These champions will then go on to face off in a cross-server tournament. The winner will be able to defend their title the following week, and all participants will earn prizes.
Pockie Ninja Gameplay Screenshot

Source:
Pockie Ninja: Chapter 7.5 announced for Feb 13th launch

Brawler's level cap hits 100 with new equipment, quests and weekly cross-server fights

Naruto and Bleach inspired browser-based brawler, Pockie Ninja will be unleashing the Chapter 7.5 update on February 13th. The update will add massive cross-server fights to the game and raise the level cap to 100.

The popular free-to-play MMO will treat players to brand new equipment, auto combat options and fresh content as they quest their way to level 100, including a brutal Level 96 Valhalla instance and cross-server fights that promise to challenge Pockie Ninja's most steeled ninjas.

The Chapter 7.5 update will see Pockie Ninja's unique outfit class system upgraded to allow higher outfit synthesis levels affording more control over how players shape their characters.

High level players will also be able to use the new Equipment Exchange system to exchange existing level 80 items to level 90, offering an instant, powerful upgrade on selected equipment sets.

Meanwhile, a brand new Equipment Extraction system will give players more freedom over how they manage their equipment load outs. Players can use this new system to extract special Inscribed, Enhanced or Slotted items by feeding in selected Talisman's and choosing the exact item they wish to obtain after extraction.

War of Ninja Cross-server Fights!

Level 80+ players are about to experience their biggest battles to date – brand new, weekly War of Ninja showdowns.

Every week, Pockie Ninja's servers will go head-to-head in a furious battle to determine the greatest ninja of all.
Each server will first host its own battles to determine a champion fighter, with the server champions then going head-to-head in a gritty cross-server tournament. The winner will be crowned the best in game for a whole week, with the chance to defend their title the following week.

The system will feature both individual and group matches, and prizes will be handed out to all participants.

Optimizations and bug fixes

Publisher NGames have also optimized the current content and fixed a host of bugs for the Chapter 7.5 update.

Bloodsouls can now be auto synthesized, the gem removal fee has been cut in half, players can finally hide their equipment's attributes, and a Card House has been added to Angel City.

HP and damage problems have also been addressed for the update, and the Las Noches Challenges has been fixed to offer a smoother gameplay experience.

All of this new content and more will be unleashed when Pockie Ninja: Chapter 7.5 is released on February 13th.
Sign up and play Pockie Ninja for free: http://www.pockieninja.com
Next Article
Neverwinter: Rise of Tiamat will be launching on Xbox One in June.
by MissyS
Orcs Must Die! Unchained has launched its 1.6 update, bringing with it a massive overhaul of the core game experience.
by MissyS