Chaos Reborn Launches Sizable Update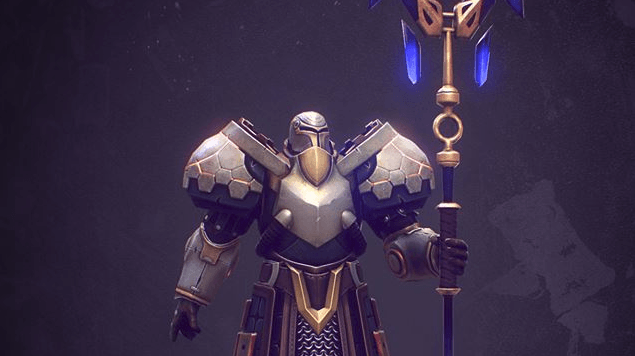 Chaos Reborn, the turn-based wizard combat game with an RPG twist from XCOM creator Julian Gollop, received a major content update today which will help players gain more control over their spells and wizardly abilities. Additionally, the game currently in Steam Early Access is on sale for a week beginning today for the price of $14.99 USD or €14.99 euros.

Developed by the original XCOM creator and his studio, Snapshot Games, Chaos Reborn is the spiritual successor to 1985's Chaos: The Battle of Wizards. The game involves battling wizards, casting spells and summoning creatures to defeat AI enemies or other players online. Chaos Reborn currently has a robust battle system, and the new update will elevate gameplay by giving players more tools to vanquish opponents with.

This update includes:
– The addition of gold and experience points that can be earned in battle to then be spent on additional staffs, bodygear and talismans in order to level up your wizard and equipment.
– Hundreds of procedurally generated staffs and bodygear that help players level up and optimize their battle strategy.
– A variety of magical artifacts called Talismans, which can be plugged into staffs and bodygear to give unique powers and abilities. Some abilities are:
— Telemount – Teleport instantly to summoned mounts, such as a Pegasus, Unicorn, Elephant or Manticore.
— Dodge – Dodge any blow by retreating – as long as there is a space to retreat
— Dark Side – Become invulnerable to non-magical attacks, also known as the 'undead' attribute.
— Blobify – Turn magic trees / shadow woods into gooey blobs
Perfect World Entertainment announces that Neverwinter will see its fourth module, Tyranny of Dragons, released in August 2014.
by MissyS
Black Desert Online's first-ever support class, Shai will be available on Xbox One starting on June 26th, 2019.
by Ragachak
WEBZEN announced the official release of "The Lost Temple", expansion 3.2 of its triple-action hack 'n' slash MMORPG ELOA.
by MissyS