Chaos announced for MapleStory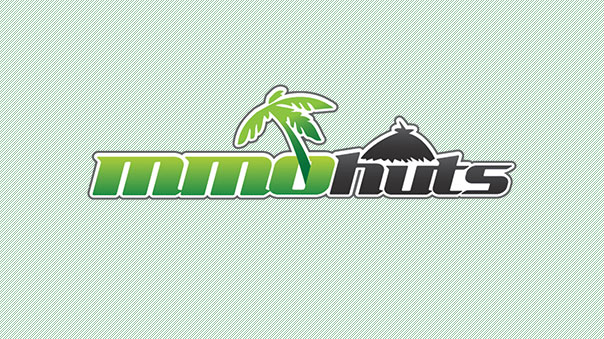 MapleStory is planning to launch a series of updates this summer they call "Chaos."
The first update will take place on June 29 with the "Age of Heroes," adding the new Gate to the Future with new zones, quests, and a new boss to defeat. Monsters here will feature mutated but familiar monsters designed for higher level players. The game will also lift restrictions on creating Dual Blade, Aran, and Evan classes. These classes – along with Explorers, Cygnus, and Resistance classes – will all get a major revamp.
Further updates will add a new level-based item crafting system, a player versus player mode, and more content with the Ice Knight update.
MapleStory is published by Nexon, which also publishes Mabinogi, Vindictus, and Combat Arms.
MapleStory Gameplay Screenshot

Source:
MapleStory: A Collection of Chaos

Maple World thrown into a world of Chaos during massive summer update

A wave of pandemonium is about to hit Maple World as Chaos hits MapleStory this summer. The 2-D side-scrolling MMORPG from Nexon will feature a new series of major content updates that will unfold throughout the next two months.

The Black Mage was subdued during Big Bang, but not all is well. Chaos will run rampant this month when the Age of Heroes update comes to MapleStory on June 29. This update will feature the brand new Gate to the Future, which introduces brand new quests, zones and a whole new high level boss for players to battle.

Players will soon be able to party up and explore the Gate to the Future and its surrounding ruins, which contain mutated versions of low level monsters that may be familiar to veteran fans. These mutants however are much more powerful than their counterparts and will prove to be quite the challenge. Additionally, inside the new zone Dark Ereve is the Knight Stronghold, which is filled with Cygnus Knight enemies that have the same types of skills as the Cygnus Knight characters players can create. Players will be able to battle their way through the Henesys Ruins and the Knight Stronghold to investigate the corruption of Empress Cygnus and her knights, which will ultimately prove to be the most formidable challenge in the entire game.

Players will also experience a complete hero class rebalancing coming to MapleStory as a part of the Age of Heroes. Restrictions for creating Dual Blade, Aran and Evan classes will be lifted, and these classes will have various new skills added and return as completely revamped characters. Even further, the Explorers, Cygnus and Resistance classes will return more powerful than ever as their main skills will be enhanced. But Maple World must beware: in the wake of new alliances forged, players should be on the lookout for new class relationships as old friends can just as quickly become bitter enemies.

Four more major content additions will be joining the Age of Heroes during the Chaos update series this summer. The month of July will introduce the Age of Artisans, which will unveil a new level-based item crafting system. The Age of Battle will kick off the much anticipated player vs. player (PvP) mode to MapleStory, and later players must band together to take on a fearsome enemy during the Ice Knight update. More details about the update will be announced as players continue to battle their way through Chaos.
Next Article
Neverwinter on Xbox One will utilize console features including friends list integration and optimized controls to easily transition the MMORP...
by MissyS
Webzen oft-launched one of its upcoming mobile games called MU Origin on iOS and Android in Canada and Ireland today.
by MissyS
"A Tale of Earth and Sea" will be the next expansion to Villagers and Heroes, and with it comes a new character class.
by Ragachak