Changes to Guild Battles in latest Summoners War update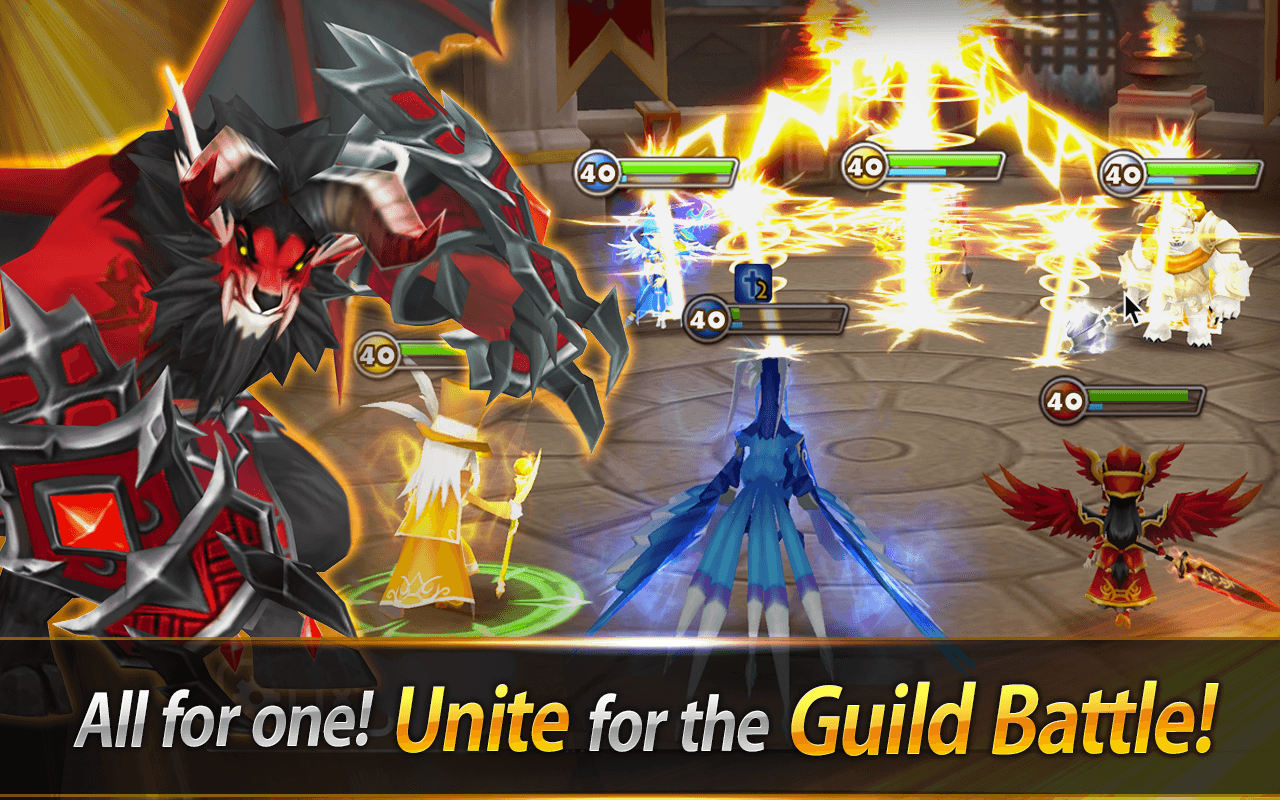 Com2us announced the latest update, Version 1.7.0, to Summoners War that features guild battle changes, a new monster, and will add a server in Europe.
Several important changes to the guild battles will be implemented, including:
The guild battle leagues will be eliminated and instead, guilds will now be able to set up their defense with a roster of 10 to 25 guild members.
Guild offense will be equal in number to the guild defense roster, evening up the playing field for guild battles.
Guilds will be matched with opponents who have more balanced guild member numbers.
In addition to the guild battle updates, players can expect new monsters to roll out in Summoners War over the next few months, starting with the first new monster called Magic Knight. This new Water Attribute monster will be available after the update and can be obtained by completing new challenges and tasks within the Scenario Mode of the game.
Com2us is also opening a European server for Summoners War, details of which can be found on the company's forums after the update is released.
Summoners War Version 1.7.0 will be available for download on July 18, 11:00 PM PDT on App Store and Google Play.
Next Article
So here I am again in Plarium's latest, and in my opinion, best looking game yet, Nords: Heroes of the North.
by Proxzor
The game may look simple, but the turn-based battles, pvp system, and city management aspects help it stand out as a truly unique game.
by Guest