Celebrate White Day in Silkroad Online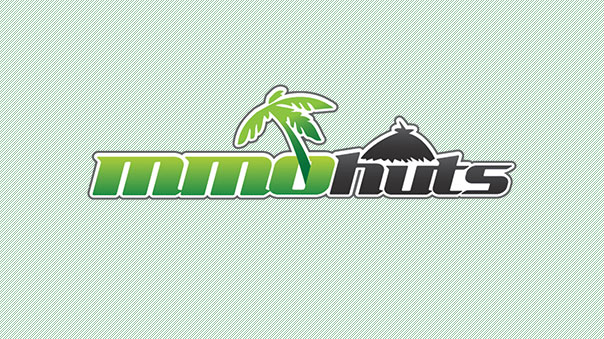 Silkroad Online has launched a new celebratory event for White Day. White Day, as Joymax explains, is when guys must return the affections and gifts given to them by their ladies on Valentine's Day.
Until March 20, players will be randomly awarded 11th and 12 grade equipment; during the festival, these pieces can also be transformed by a special NPC into a more desired piece. Special White Day items will be found by collecting Pledges of Love from defeated monsters; these can be exchanged for bonus experience, Intensifying Elixirs, and 11th level equipment.
Joymax also publishes Karma Online and Digimon Masters Online.
Silkroad Online Gameplay Screenshot
Source:
SILKROAD ONLINE GIGGLES AND GRINS FOR WHITE DAY

Win Rare Equipment AND Immediately Upgrade While Celebrating This Loveable Asian Holiday!

March 6th, 2012 – Joymax, leading online game developer and publisher, announced today that love is in the air again for March, with a festive Celebration for White Day in Silkroad Online! Break out the cuddling, gifts, and intense competition for 11th and 12th grade items, for a limited time. To find out more about Silkroad Online and to enter either of the current events, visit the official site at http://www.joymax.com/silkroad/

In Asian countries, Valentine's Day is for girls to express their affection to the men in their life; a month later, White Day is when the roles are reversed and the guys must lay their undying affection at the door of their women. Whether you celebrate White Day or not, Silkroad Online is happy to bring this eastern tradition to a global audience, and is sharing the love with contests and free items galore!

From now until March 20th, players will be awarded randomly special 11th and 12th grade equipment. These rare high level pieces can only be acquired through very limited methods, so the lucky recipients will acquire some highly coveted items! For those who receive or own a piece of equipment they can't use, not a problem: during the festival period, these special equipment pieces can be traded to an NPC for a small fee, and it will be transformed into another piece. Chinese and European weapons and armor will always exchange to the same category.

Special White Day items can also be acquired through defeating monsters and looting the Pledges of Love collectable. Exchange these to receive bonus EXP scrolls, Intensifying Elixirs, and 11th level equipment – the perfect pairing for your new 11th grade weapons and armor! Upgrade weapons, shields, armor, and accessories with equipment that will move your character to the next level of competition. Be sure to exchange all the Pledges before White Day ends and they disappear forever.

"Valentine's Day was so successful, it was exciting to know we'd be able to run a second event with the same sort of sentiment but a totally new set of events," said Joymax CEO, Nam-chul Kim. "This is the biggest in-game giveaway we've hosted so far, and it's the perfect time of year to show off the love we have for our players!"
Next Article
As a veteran player of MMOs, I've grown slowly jaded after years of disappointments and drollery.
by MissyS
A fantasy MMORPG set in the "Record of Lodoss War" anime world is live on the gaming platform, Game & Game and went live on Augu...
by Ragachak
Fedeen Games today announced that Forsaken World Mobile, successor to the acclaimed PC series, will be released on July 23!
by MissyS