Celebrate Summer in Celtic Heroes' Latest Update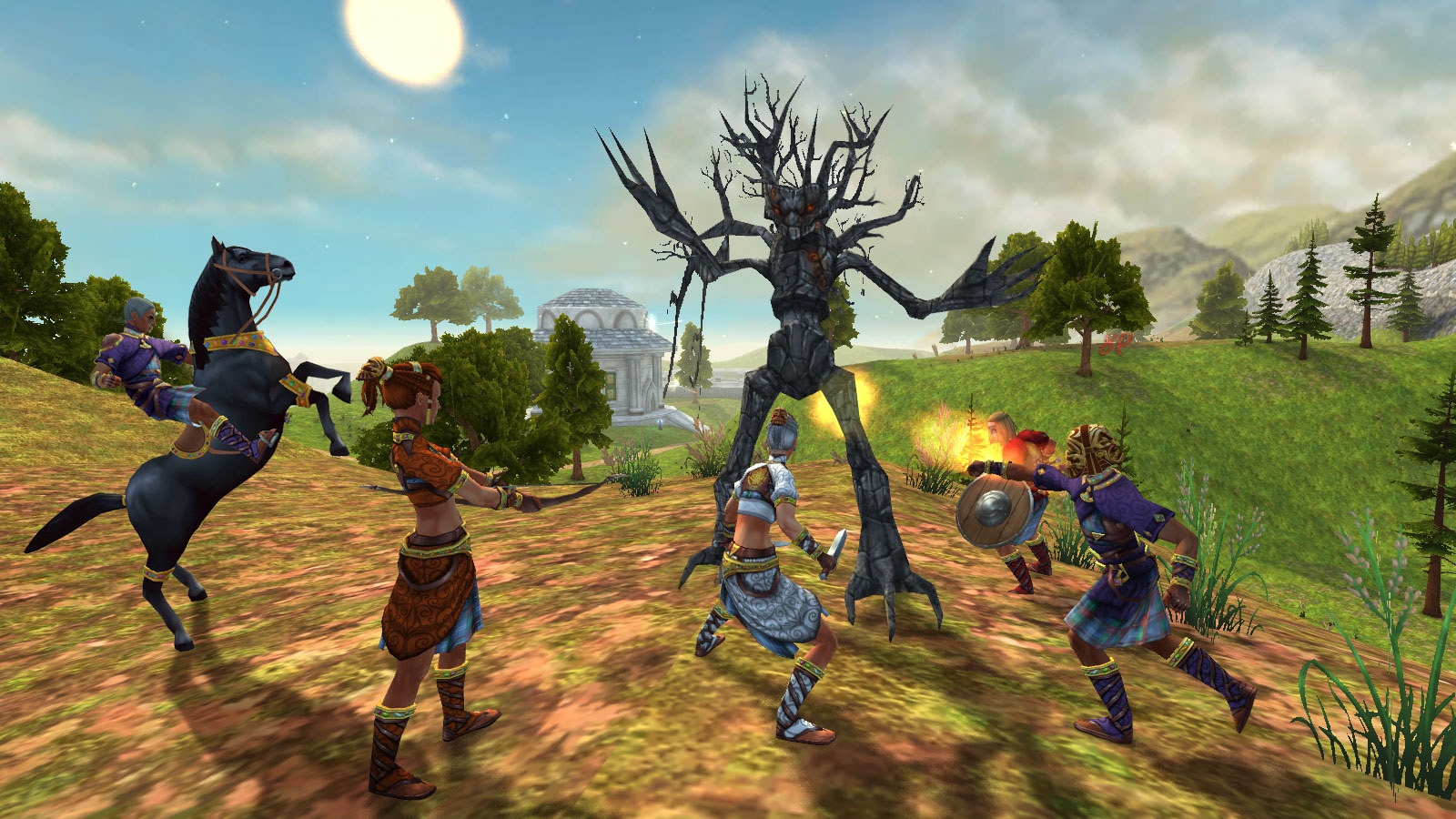 One Thumb Mobile, creator of the highly successful mobile 3D MMO Celtic Heroes, reveals their latest seasonal update will not only include the much anticipated summer event; "Beltane", but will also include brand new features and content for players to revel in.
Accessible to players of all levels, this update continues to push the boundaries of what is possible on mobile devices. Beltane will give the players the opportunity to challenge both might and magic against the "Morcas" creatures amassing within the world of Dal Riata. Bringing forth the "Sages of Brath" to help defend Dal Riata from these foul creatures, it is up to great Heroes to rise to the challenge, take on new responsibilities and overthrow new foes from the lands to earn the remarkable rewards that await.
One of the innovative features to come to 3D MMO Celtic Heroes in this update is the new "Bounty Board". Similar in style to daily quests, the Bounty Board will give players a variety of immersive and challenging daily PvE tasks to vanquish different monsters for some exciting rewards including seasonal bounty bags complete with unique event cosmetics and special items.
Also announced within the update is the inclusion of impressive brand new horse mounts and rare novelty companions that will be available for players within the game. Now when players are not journeying with clan-mates, they may have a faithful animal with them as they travel throughout Dal Riata.
"Over the past few months, we've been gathering a lot of feedback from our players, so this update has concentrated on working closely with our great community," says Samantha Whale, Marketing Manager at One Thumb Mobile. "Beltane is always a fun event for us to create, but this year we've added more innovative features to Celtic Heroes to add further gameplay depth and allow players to really get engaged in the action of becoming true Heroes. The introduction of horse mounts and novelty companions is just the beginning of showcasing what our great 'Destiny' engine on Unity can do."
Next Article
A Golden Age character from Marvel Comics officially enters The Contest: the Alien Crime Fighter, The Vision (Aarkus)!
by Ragachak
With this premier update, Gunship Battle: Total Warfare goes beyond the exclusive story to steep players in G.I. JOE-themed events and rewards
by MissyS