Castlot announced for ClapAlong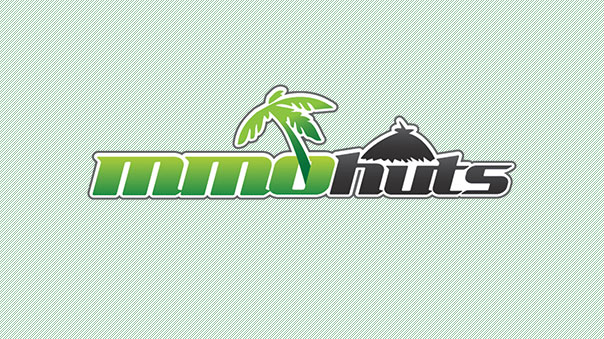 ClapAlong, publisher of browser-based MMOs including Batheo, eDragon, and Elfender, has announced its latest game – Castlot.
Castlot an MMORTS is set during the sixth century while Britain struggles against Saxon invaders. Players can choose between the Bright faction (led by King Arthur) and the Dark Faction (led by Lord Blackmore). The game will include turn-based and real-time combat, competitive gameplay, and the ability to frame and scheme against other players and their resources through setting traps, stealing resources, and spying.
Castlot is expected to start closed beta later this month.
Source:
Castlot: An Eagerly Anticipated MMORPG

Castlot, developed by Power Hosts Technology Limited, is the latest MMORPG to be added to the ClapAlong platform. According to Johnson, the manager of Castlot's developer team, Castlot is going to launch its Closed Beta Testing this August.

Castlot is set in the early 6th century medieval era during Britain's struggle against the Saxon invaders. The game will have two separate factions — the Bright and the Dark. Led by Arthur, the Bright knights are responsible for protecting Britain and strike down those who would disturb its peace. While in the Dark faction, Lord Blackmore plans to eradicate every known power to rise as the land's prime ruler.

The most important aspect in Castlot is battle: battling against NPCs, players and even leagues. "We are dedicated to bringing our players the best gaming experience, so we introduced both the conventional turn-based and the real-time combat mode to Castlot at the same time…Players can attack, raid, siege or even loot other players at any time." It's rather violent, wouldn't you say? But in a war torn world, showing sympathy will likely bring you at the mercy of your enemy.

Besides battles, Castlot also possesses an interesting interaction system – the Framing and Scheme system. With these two systems, you can play tricks, sabotage, and cripple on other players and their resources. For example, placing a Goblin in a player's Annexed Land will allow you to steal the target player's resources. If you are worried about lacking resources such as crops or irons and cannot upgrade your Castle, it is a viable strategy to utilize the Framing and Scheme system. Similarly, if you are strategic player and foresee another player's attempt to place a Goblin in your Annexed Land, you are able to counter a scheme by setting a Trap in advance. "We hope to bring more fun to the players in Castlot. It is not simply a system, but an ability to utilize tactics and wits to deliver the most realistic strategy game experience possible." said Johnson.

Last but not least, a powerful map system is also implemented in Castlot. Players can always find the target castles within their reach with the help of coordinates. When discussing this system, Johnson seemed to be very proud of it. "If you are familiar with Google earth map, then you will have no trouble using the Castlot map."

Today's game industry is immersed with various kinds of games. Needless to say, MMORPGs are one of the more popular ones. Castlot has what it takes to stand against the competition as it will appeal to many players and build a strong community among them through cooperation and competition. Now that the Closed Beta Testing of Castlot is going to kick off, interested players may participate and enjoy the game before its official release. Maybe you'll get more out of it than you expect.
Next Article
Mu Origin is not some random mobile game with a skin splashed onto it.
by DizzyPW
ACR is a racing game with MMO elements. You can't simply log-in to ACR, and choose any car or race. Instead things start simple with prof...
by Abubakr
Dungeon Crash is a free-to-play energy based simulation strategy RPG from Firefly Games Inc.
by Ojogo