Carte reveals new assets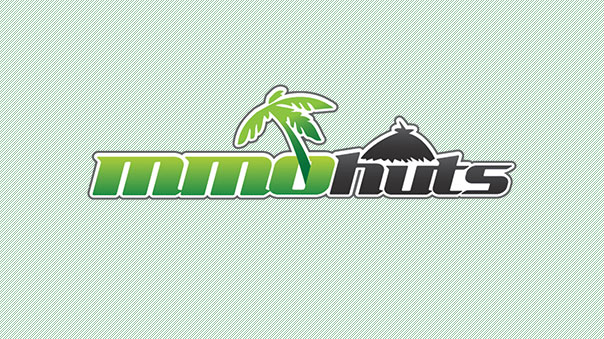 GamesCampus has revealed a new set of assets for its upcoming online trading card game, Carte.
The website has been updated with new assets for players, some of which MMOHuts has to share below. Carte will be entering beta later this month.
Carte will feature five factions, and players will be granted a beginner's deck for all five nations when starting to help them choose their nation. From there, players can build a deck containing a hero and dozens of support, attack, and defense cards to battle for their nation. Carte is also designed to be user-friendly with a complex game design.
GamesCampus also publishes Heroes in the Sky and Scarlet Legacy.
New Carte Screenshots and Artwork:
Source:
GAMESCAMPUS' CARTE DEALS OUT EASY TO USE CARD MANAGER AND DECK SYSTEM

Sunnyvale, Calif. (February 16, 2012) – Do you hold the cards of destiny? Leading online game publisher, GamesCampus.com (www.GamesCampus.com) tipped their hand with new assets for their first global online trading card game, Carte, due to launch in North America early 2012.

GamesCampus' website has been upgraded with additional screenshots, to give players another peek at this game-changing online TCG. Pre-registration is now open, and bonefide card carriers can dash over to http://carte.gamescampus.com and become among the first to experience all of the card-slinging action when Carte enters beta later this month.

"Carte isn't like any other online card game, and it's not just for TCG fans!" said Chris Ahn, Head of Marketing at GamesCampus. "An easy to learn system, the game is geared for beginners and TCG enthusiasts alike which means no one is left behind while there's plenty of challenge to discover too."

Whether a member of The Iron Empire, slithering out of the Kingdom of Darkness, planting roots in the Kingdom of Nature, being a devotee in the Divine Empire, or casting a shroud over the Magician's Association, the cards of Carte are your primary weapon. The right card at the right time in the right deck can mean the difference between crushing your opponent or scurrying away whimpering.

Carte's user-friendly interface makes casting spells and attacking with creatures feel natural, and the in-depth tutorial will teach even the newest TCG players what they need to compete right from the start. Players are also given a beginner deck for each of the five colors to quickly get in game and learn which faction works best for them.

For veterans, Carte provides tons of card mechanics that can be used in fun and exciting ways to create combinations that may have never been thought of before. Intuitive game design means that Carte is easy to learn, with its intuitive game design, but difficult to master because of the vast breadth of abilities and combinations available.

Carte: Cogito Ergo Sumis a fast paced global online trading card game. Choose a Hero, build a deck and launch into exciting battles with fierce weapons and allies. Create and master endless strategies with an arsenal of spells and creatures to conquer your opponents. With an easy to learn system coupled with a user friendly interface, Carte is ready for new players as well as grizzled TCG veterans and everything in between.

For more information about GamesCampus.com or Carte, please visit www.carte.gamescampus.com
Next Article
As of January 29th, Okokrim officers raided the Funcom offices and packed boxes of seized documents into a van
by Mikedot
Xsyon MMORPG Expands Architecture System - Over 100 building components
by Mikedot
En Masse Entertainment is excited to announce that its popular action MMORPG, TERA: Rising, is celebrating its second birthday with an all-new...
by Mikedot