Carte announces commercial release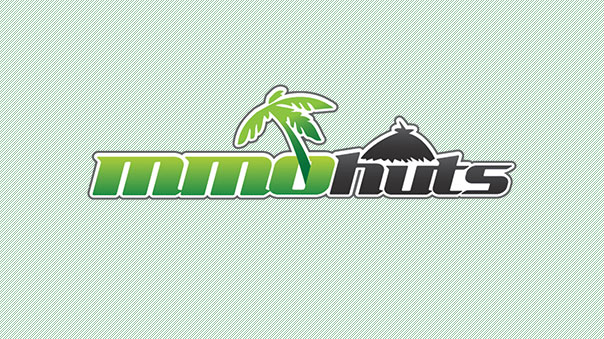 GamesCampus has announced it will commercially launch Carte on March 8.
Carte's website has been revamped in preparation for the news, and after March 8, players will be freely able to join the game and participate in deck building, raid battles, PvP, storylines, and more.
Carte is an online trading card game where players can choose from one of five nations, build a deck of 64 cards, and battle it out for fame, glory, cards, and more.
GamesCampus also publishes Heroes in the Sky and Asda 2.
Carte Gameplay Screenshot
Source:
GAMESCAMPUS' CARTE TO ENTER COMMERCIAL RELEASE THIS WEEK

Raids Unveiled, Will Be Launching Shortly

Sunnyvale, Calif. (March 6, 2012) – Carte's ace in the hole revealed: Leading online game publisher GamesCampus.com (www.GamesCampus.com) announced the official commercial launch date for their first global online trading card game, Carte. Beginning March 8th, all players will be invited to join the card revolution, build a deck, and join one of five illustrious nations, each with their own stories and strengths. Registration is now open and bona fide card carriers can dash over to http://carte.gamescampus.com to view a revamped website and check out the latest buzz about what's in the cards for Carte's launch.

"The closed beta test has been wildly successful – we would have loved to include everyone, but the demand was simply too high!" said Chris Ahn, Head of Marketing at GamesCampus. "The feedback we've received is great, and we're ready to show off the results of daily patches including bug fixes, translation corrections and card balancing."

With the official launch of Carte, anyone can now partake of Carte's many exciting gameplay features, such as its epic raid battles. Raids allow players to show off their deck building savvy, puzzle solving, and teamwork as they team up with other players to earn unique cards by challenging deadly bosses.

These bosses have powers far beyond those of a normal player. Even the easiest raid provides a unique challenge, with its combination of Hero-slaying monsters and mass destruction. More difficult bosses will summon hordes of defenders, take on multiple forms, and more. Raids provide hours of entertainment and challenge as players work together to find the right combination of cards and skill that will lead to victory.

Carte is a fast paced global online trading card game. Choose a Hero, build a deck and launch into exciting battles with fierce weapons and allies. Create and master endless strategies with an arsenal of spells and creatures to conquer your opponents. With an easy to learn system coupled with a user friendly interface, Carte is ready for new players as well as grizzled TCG veterans and everything in between.

Gamescampus will be offering additional previews, deck building tips, and more on the official Carte Facebook at http://www.facebook.com/CarteGlobal
Next Article
Campaign backers (including PayPal pledges) have unlocked two additional stretch goals; Love & Hate and the Shapeshifting Mask.
by MissyS
BANDAI NAMCO Games America Inc. today released its first exciting major update for its free-to-play collectible card battle game, Outcast Odys...
by Mikedot
For those that joined us in our excitement for the coming launch of Fighters' Club, we've received news of its closure.
by DizzyPW