CardMon Hero second closed beta starts January 5th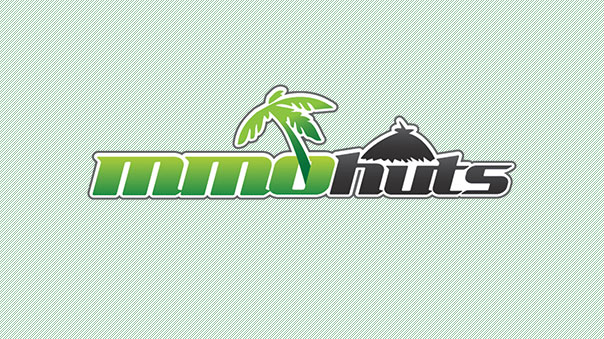 Redbana has announced that CardMon Hero will begin its second closed beta test on January 5th. The test will last until the 9th, and players can start getting keys for the test on December 29th. Anyone who tested in the first round of Closed Beta will automatically be able to log in during the second test.
The dates for open beta and official release will be announced after the second closed beta test is over.
Redbana also publishes Audition Online.
CardMon Hero Gameplay Screenshot
Source:
CardMon Hero: New Video Trailer and Hot Screenshots Revealed as Second Closed Beta Approaches

Take a Deeper Look Into the Hottest Free-to-Play Card-Summoning MMORPG of 2011

SAN FRANCISCO – December 30, 2010 – Yearning for another taste of the highly anticipated, free-to-play, card-summoning MMORPG game Cardmon Hero? Redbana just released a new video trailer and in-game screenshots to satisfy eager fans, featuring action packed monster battles, fully geared Heroes, and various Mercenaries that can summoned. The official release for Cardmon Hero is drawing near, as Redbana plans to reveal dates for the Open Beta Test following the second Closed Beta Test, taking place on January 5th – 9th. Participants in the first Closed Beta Test will have automatic access to the second round, while new participants may sign up for key distribution starting December 29th on the official CardMon Hero website at: http://cardmon.t3fun.com.

After receiving Closed Beta keys in November, lucky players had a chance to enjoy this new card-summoning MMORPG that critics have been calling an intriguing blend of card collecting, monster battling action. After a successful run in Asia under the name Camon Hero, the game has been fully localized and rebranded as CardMon Hero, and will soon be ready to welcome in the North American audience.

CardMon Hero is a free-to-play MMORPG for PC in which players take on the role of a Hero that can create, discover, recruit and summon Mercenaries to aid in battle using a deck of cards. Call Mercenaries to battle tough enemies in combination with your Skill cards as you adventure through an expansive and persistent world. Join thousands of others in a card-collecting adventure through hundreds of quests, over 70 instances and countless combinations of Mercenary and Skill cards to be discovered.

The new video trailer may be viewed on YouTube at: http://www.youtube.com/watch?v=b9hGQaBeHWs
Next Article
This is not a new kid on the block by any stretch of the imagination, having existed as early back as 2011 under a different name.
by ApocaRUFF
Hotel Hideaway is developed by the creators of classic game Habbo, and invite players to sit back, relax, and enjoy a new social experience.
by Ragachak