Captain Heroes: CBT registration now open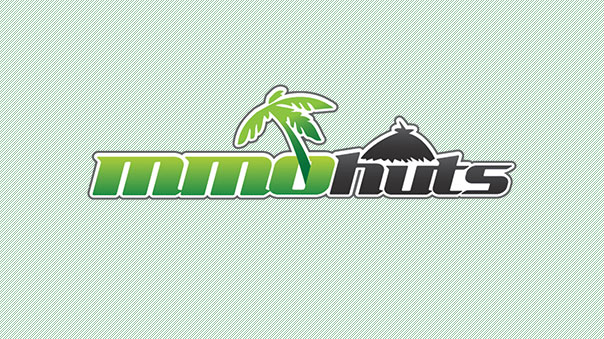 ZQGame Global, a wholly-owned subsidiary of Shenzhen ZQGame Network Co., Ltd (SZSE: 300052) today announced that its arcade shooter and RPG amalgam, Captain Heroes is now open for closed-beta registration.
Captain Heroes is a spin-off based on the popular iOS and Android action-RPG, Soul Guardians. As a stand-alone story, players will collect and manage squads of up to three wily Captains as they wield guns and hurl explosives in over-the-top, arcade shooting gameplay.
Closed Beta sign-ups are open for players with Android devices. Registration can be found by following the link: http://bit.ly/captainheroescbt

The Kraken Pirates are waging war to conquer the world and it is up to the Captains of Midgard to foil their plans before the magnificent continent of MU and the rest of Midgard is entirely under their control.
Game Features
Endless Shooting
Dynamic dual thumb controls to duck and dodge enemy fire while simultaneously targeting moving enemies.
Story-Driven
With more than 300 stages ready for launch, the game has a stand-alone story, deeply intertwined with the events surrounding the Soul Guardians universe.
Game Modes Galore
Clear timed attack stages, poison modes, hostage situations and more, plus, what's a game without zombies? The undead await.
Collect, Enhance, Evolve and Assemble
Each Captain comes with their own unique rate of fire, strength in damage and health. With countless Captains to obtain throughout the course of the story, upgrading each to assemble the perfect team load-out of up to three characters during battle will be crucial in both PvE and PvP modes.
Players can visit the Official Captain Heroes Facebook Fanpage for more details and updates: https://www.facebook.com/captainheroeszq

Next Article
Around PAX Prime of last year, Dirty Bomb caught my eye, as the next potential member of the e-sports scene.
by Proxzor
Picking up the game for the first time will feel familiar to anyone who's even briefly played street fighter 4.
by Hhean
The Pokémon Company and Niantic, Inc., today revealed new details about their upcoming mobile release, Pokémon GO.
by MissyS