Camon Hero Bulletin Board system details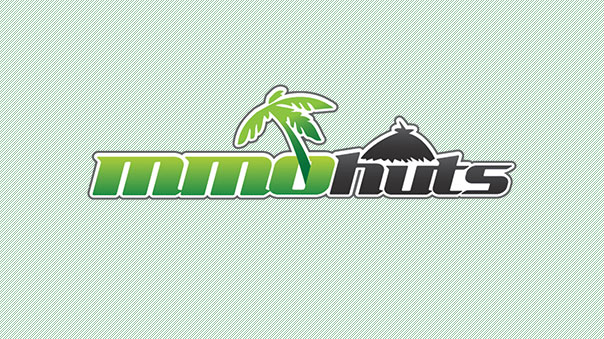 New details have been released about Camon Hero, this time about the Bulletin Board system. Players adventuring in Camon Hero will use Bulletin Boards as a point of access for quests, boss fights, and even PvP.
"Boss mode" will challenge a player to defeat the boss on a particular map to earn rewards. "Annihilation mode" challenges players instead to defeat all enemies on a map, before time is up or all lives are lost. This will also offer special rewards, unlocked with keys earned by completing the map quickly. These keys can unlock rewards such as Meso boxes, card materials, and rare gear. PvP battles require level 20 to enter.
Board missions also use up part of a player's Adventure Points for the day. Players are granted 100 AP each day, and each board mission will use an average of 4 AP.
The Original Press Release:
UFORIA INTRODUCES BULLETIN BOARDS IN UPCOMING ONLINE MMORPG, CAMON HERO

Unique Bulletin Boards Serve As Entry Points For Quests, Boss Fights And PvP

Redwood City, Calif. – April 27, 2010 – Uforia, Inc., an online game publisher specializing in massively multiplayer online games, today announced the details about the Bulletin Boards in the upcoming Trading Card MMORPG, Camon Hero. The Bulletin Boards serve as the entry point for instances for Quests, Boss Fights, and PvP. Players can visit http://camonhero.uforia.com to learn more about the game.

Players can find the Bulletin Boards across the land as they travel and use them as entry into Quests, Boss Fights and PvP battles. Once players are in Boss Mode, they must aim to kill the powerful Boss of the map. If they manage to kill the boss they can reap the rewards.

However, in Annihilation Mode players must clear all enemies off of a map before time runs out or they lose their allotted number of lives for the instance. By completing these battles, players will be able to open chests at the end of each instance on top of the usual and rare drops off of the monsters on the map. The number of keys that they will get depends on the time it took to clear the objectives and difficulty of the Board Mission. These chests contain many items such as Meso boxes, card materials, and even rare gear.

"The Bulletin Boards will allow players to get involved with the overarching story of Camon Hero," said JK Kim, CEO of Uforia.

"Players can accept quests that will shed light on why a player's Hero is needed."

In order to enter the boards, players must first begin the required level range for the Board Mission and have enough Adventure Points.

Players start everyday with 100 Adventure points and most Boards will cost four Adventure Points to enter.

Players must first be at level 20 to enter the group PvP Battles and no Adventure Points are required. In a group battle, the teams compete to reach the required number of kills first! Players receive bonuses for Team Kills, Single Kills, and overall Play Time that will help increase their Rank Points.
Next Article
Nexon released an announcement last night scheduling one final closed beta test phase for the Korean MapleStory 2 servers.
by DizzyPW
Absolute Force Online will challenge all players whether you are a newbie or a veteran player. There are currently two types of Battlefield M...
by DizzyPW
Climb into the cockpit of a futuristic race craft and tear up the anti-gravity track as battle commences with over 30 real and AI opponents. O...
by Mikedot