Camon Hero begins second closed beta test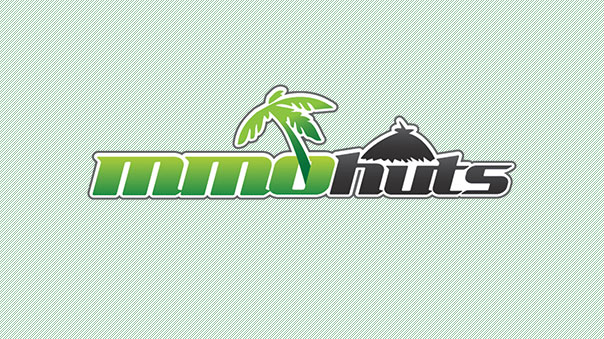 Camon Hero, Uforia's upcoming trading-card based MMORPG, begins its second phase of closed beta today.
The test will run for two days, from 5 p.m. Pacific today (Monday, May 10th) until 5 p.m. Pacific on Wednesday, May 12th. Any player with a registered Uforia account will be eligible to enter the beta when it launches.
Camon Hero Screenshot
During this closed beta event, players who get a hero to level 12 will get to keep their name for the official launch. Players who reach level 20 will get a special UFO Head Trinket, and those who reach level 25 will get a Blue UFORIA Commander's Uniform and Private Store Guard Card (3o Days), all at the official game launch.
The players who manage to become one of the top card collectors during this  beta phase may also win some great exclusive prizes from the cash shop, and special quizzes from GMs will give out costumes good for the closed beta test. GMs will also spawn raid monsters to help stress test the server.
The Original Press Release:
UFORIA LAUNCHES A SECOND CLOSED BETA TEST FOR TRADING CARD MMORPG, CAMON HERO

Starting Today at 5 PM PST Through May 12th Players Can Earn Exclusive Items, Keep their Characters And Much More

Redwood City, Calif. – May 10, 2010 – Uforia, Inc., an online game publisher specializing in massively multiplayer online games, today announced that it has launched a two-day closed beta for its upcoming Trading Card MMORPG, Camon Hero. The second closed "Guerilla" beta test for the game will start at 5:00 PM PST today and go through Wednesday, May 12th at 5:00 PM PST. No beta key is required, any player who wants to join in just needs to have a Uforia account.

Players can visit http://camonhero.uforia.com to learn more about the game and join the closed beta test.

"It is going to be a crazy couple of days packed with events, prizes, and more," said JK Kim, CEO of Uforia.
"We had a great interest in our first closed beta test and we are sure that many of those players, along with new Camon Hero fans will come out in full force this week to test out the game and take advantage of all the fun stuff we have going on."

Below are some of the events and promotions going on during the closed beta:

Level Rewards: Players who get a Hero to Level 12 will get to keep their name during the official launch, while players who reach Level 20 will get a limited edition UFO Head Trinket at the time of the official launch! Players whose Hero's reach Level 25 during this closed beta will get a limited Blue UFORIA Commander's Uniform and Private Store Guard Card (30days) at the official launch of the game!
These incredibly exclusive items are not available anywhere else.

Card Book Completion: During the two-day closed beta test, race to be the top card collector. If you collect enough to be in the top ranks you could win the following prizes at the start of live service. The cards must be in your card book to count!

First Place Prize: Level 30 Flame Princess Card (30 Days), Level 30 Fairy Card of Ice (30 Days) and a Level 30 Miho Card (30 Days)

2nd – 4th Place Prizes: Level 30 Flame Princess (30 Days) and Level 30 Fairy Card of Ice (30 Days)

5th – 24th Place Prize: Level 20 Golden Beetle Card (30 Days) Fansite and Blog kit: Players who Blog or start a website about Camon Hero (following the included guidelines) could get spotted by Uforia and win a free costume item for the official launch.

GM Guerilla Quiz: GMs will ask questions about the lore and gameplay of Camon Hero, the first player to PM that GM will get a Cash Costume to wear for the closed beta test.
Find the GM or GM finds you: GMs will be roaming around randomly.
Players who find the GM or get found by the GM will get a Cash Costume to wear for the closed beta test. Up to 10 Costumes will be passed out.

GM Raid Summons: GMs will be spawning raid monsters in mass to stress test the servers. The main event will occur 1 hour before the end of the closed beta test, with lesser invasions between 5pm PST and 7 pm PST on May 11th.
Facebook Event: Uforia will be giving two iPod Shuffles randomly to people who Fan the Camon Hero Facebook page and "Like it". If the selected winners also have a character created in Camon Hero, the iPod Shuffle will be upgraded to an iPod Nano
Next Article
Meteor Interactive details the release of HAWKEN's March patch on Steam.
by MissyS
Warner Bros. Interactive Entertainment and DC Entertainment today announced that Infinite Crisis, a bold new entrant into the wildly popular m...
by Mikedot