Camelot Unchained's Alpha Has Started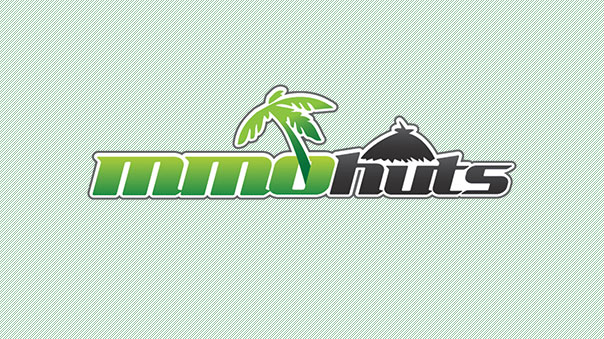 Today, City State Entertainment has announced the launch of Alpha One for its upcoming MMO, Camelot Unchained. Not only does the game's alpha become available for players, an extra bonus – the standalone test client C.U.B.E. – is also available as an added bonus due to the slight alpha delay this weekend.
A letter sent to all game backers from Mark Jacobs read:
Last weekend, we had a minor setback, and we had to delay the opening of Alpha testing for this game. It's a shame; we would have loved to make our estimated date, but well, we didn't quite manage it. OTOH, we kept our promise to you by owning up to the delay, and the reason for it. That is what you, our Backers, have come to expect from us, and always should.
It is still less than 72 hours since we had to announce the delay. And now, as disappointed as I know everyone at CSE was in announcing the delay, we are proud and happy to tell you that as of this writing, the Alpha testing phase of Camelot Unchained™ has begun! Starting tonight, we will begin regularly scheduled tests of our game. We will also have lots of unscheduled tests, when we need/want you folks to jump in and break stuff. On top of that, we'll have contests, giveaways, prizes, and other non-typical Alpha stuff, as another way to thank our Backers for their support.
If you saw our Live Stream announcement, you've heard about C.U.B.E., our Camelot Unchained Building Environment, which is another way we wanted to say thanks to our Backers. For those of you who didn't see the announcement: All of our Alpha folks will not only be able to play the main game during test times, but will also get a standalone 'building program' to test, break, and help expand during the next 18 months. C.U.B.E. isn't Minecraft™, but I think you'll be surprised at the functionality it already has, and by its potential for the future.
One of the biggest reasons we made the decision to make C.U.B.E. available like this came down to the amazing support from you folks. Yes, we are giving you a tool that will absolutely help us find bugs, problems, and issues in the building system, and yes, we expect lots of useful feedback from you, but we are also offering C.U.B.E. as a way to say "thank you" to our amazing Community. And judging by the reaction from our IT folks and some of the structures they have already created, we are looking forward to seeing lots of great stuff from our extremely large Alpha community.
So, how's that? Not only are we opening Alpha, but we are giving you a fun building tool that you can use without having to be in the main game! As long as you can connect to our patcher, you can use C.U.B.E. As an additional bonus, the C.U.B.E. environment is also going to be used to test blueprints, pre-fabs, and yes, even parts of crafting. Testing an MMORPG only when the tests are being run? That's so 20 years ago. :)
And for those who wonder about whether I'm getting on the hype train that I promised to avoid? Nope! And I can prove it: this is all working already. C.U.B.E., and the ability to use it in standalone mode, is not coming tomorrow. It is available along with Alpha. So, future builders of the world: you can enjoy building your intricate structures even when our servers are offline for Alpha testing. If you hold Alpha access (or IT access) and our patcher is up (which is almost 24×7—every now and then we need to take it down for something), you can build to your heart's content!
As per above, it's been a long road to get here. We have had setbacks, issues, new babies, bad weather, flooding, and many other challenges to deal with, but we are here. We know we have kept one of the promises that we made as we open Alpha testing to our Backers. We are very proud to reach this point, and we are very, very much looking forward to killing seeing you, inside the game.
Next Article
It's here, and it's on GameSamba! The first and only officially licensed "Fairy Tale" browser RPG closed beta test is here...
by Ragachak
Webzen has just released the brutal PvP MMORPG Archlord 2's soundtrack (from Cris Velasco, known for God of War and Mass Effect 3) for free ...
by Mikedot
The fourth annual Point Blank International championship will be hosted from September 27-28, 2014 in Istanbul, Turkey.
by MissyS