C9: Valkyrie Gunlancer Class Now Available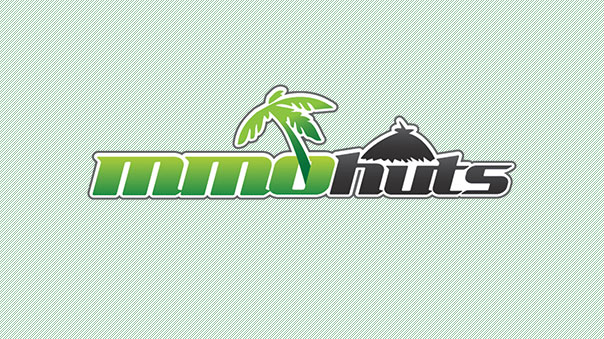 WEBZEN, a global developer and publisher of free-to-play games, released a brand new class Valkyrie for the dungeon-based MORPG, CONTINENT OF THE NINTH SEAL (C9).
Starting Tuesday, 9th December 2014, a new advanced class for the Mystic, the Valkyrie is available for C9 actionists. The Valkyrie is able to perform both melee and ranged skills without changing stances, and summon a device that supports you in the rear.
The Valkyrie mainly utilizes Guided Missiles, Device and Cannon skills. She performs ranged attacks using a cannon with special abilities and guided missiles at a single or multiple targets. She also performs melee attacks while a device supports you from the rear. In addition, she is very proficient in both melee and ranged combats, and equipped with various evasion techniques using the recoil of cannons.
Her primary weapon is a Gunlance, a long, piercing weapon with a mechanism inside which can fire a blank round. The Gunlance can be used for basic melee attacks with a lance as Spear Technician, as well as basic ranged attacks with a cannon as Shell Technician.
To celebrate the launch of the Valkyrie, C9 team has just launched an item giveaway for all players to enjoy. From now through to 31 December, 2014 (UTC), players can visit any of C9's media partners to obtain a special free item key. Players will be able to redeem this key for free in-game rewards, including: 1 PC Café Premium Service [7 Days], 5 Extreme Training Potions (100%) [1 hour], 1 Skill Reset Scroll [14 Days], 1 Town Travel Lv. 1 [7 Days], 1 School Look Gear Set [7 Days], 3 Resurrection Scrolls [x 5], 1 Soul: Prelude of Storm Set [7 Days].
Additionally, a variety of in-game events will be organized by the C9 team until 16th December. Players who get an entry ticket to jump into newly-updated event dungeons, will be able to carry out different missions in the event dungeons where they can earn Unique Items, Event Auspice, and different types of cash items.
More information about the Valkyrie and events is available on the official C9 website: http://c9.webzen.com/
Age of Wushu by Snail Games has just revealed a female-only Sect, the Palace of Shifting Flower in its upcoming expansion, Tempest of Strife.
by Mikedot
Today, Perfect World Entertainment Inc., a leading publisher of widely-acclaimed free-to-play MMORPGs, announced that Neverwinter's newest c...
by Mikedot
<a href="http://www.onrpg.com/wp-content/uploads/2014/02/Divinity-Launch.jpg"><img class="aligncenter" src="...
by Mikedot