Buzhou Mountains expansion launched in War of Legends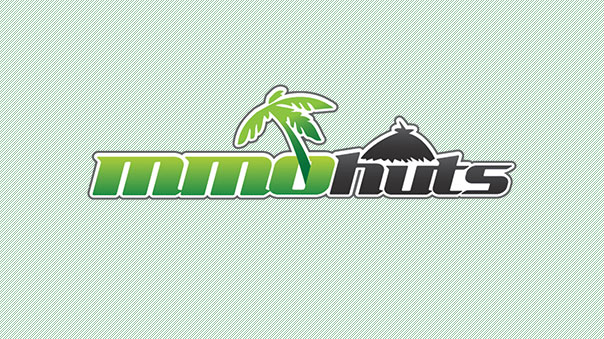 War of Legends has launched their latest expansion today, Buzhou Mountains.
The update adds a new high level combat arena, the Buzhou Battleground, available for challenge five times a day. Legends levelled 80-100 can upgrade to the new God Class for greater power. Also added are personalized player home pages, daily achievements, a new gameplay awards system, and new shop items.
War of Legends is published by Jagex, which also publishes RuneScape.
War of Legends Gameplay Screenshot

Source:
WAR OF LEGENDS LAUNCHES BUZHOU MOUNTAINS EXPANSION

JAGEX CELEBRATES THE LATEST UPDATE WITH A NEW LEGENDS CLASS AND COMBAT ARENA

Cambridge, UK – 13 July 2011 – Jagex Games Studio, the UK's largest independent games developer and publisher, today launched their latest War of Legends expansion: Buzhou Mountains. The update to the popular real-time strategy game contains multiple new features designed to challenge both new and existing players, plus a host of supporting patches to offer all War of Legends users a richer and more challenging gameplay experience.

The centrepiece of the Buzhou Mountain expansion is a new high level combat arena. The Buzhou battleground offers experienced players a brand new battlefield to wage war against the War of Legends God's. Armed with thousands of troops and prepped for combat, players can compete up to five times a day for the chance to win huge rewards.

To aid players in their quest for victory, the Buzhou Mountain expansion also introduces a new and more powerful class of Legends to the game. Players with Legends levelled 80-100 will now be able to upgrade them to a new God Class. Having become a God, these True Legends can then be levelled up to achieve even greater powers and strength.

In addition to the new combat arena and God Class the Buzhou Mountain updates also sees the introduction of the following new features:

·         Personalised player homepages to provide daily information including news, tasks and updates each time players log in to the game.
·         Daily achievements and a new gameplay awards system designed to regularly reward players for levelling up in-game and playing on a daily basis.
·         Plus a host of new shop items, such as God Class customisations, and sale offers to allow players to kit out empires and level their new God Class legends at an increased speed.

Neil McClarty, War of Legends Product Manager, commented: "We are always looking to add new and compelling gameplay mechanics to satisfy the thirst of our more experienced players and this expansion is guaranteed to get players excited. This update not only introduces a new class of legend which players have been calling for, but also a whole new challenge with the Buzhou Mountain combat area and we can't wait to see the battles begin."

The update is available to play from today, to create your free account and begin building your empire, simply visit: www.waroflegends.com.
Next Article
Nexon Europe is thrilled to announce the brand new character class for the acclaimed action-oriented, side-scrolling MMORPG MapleStory: Zero.
by Mikedot
BANDAI NAMCO Games Europe S.A.S. is excited to confirm that the Closed-Beta Test for GoD Factory: Wingmen began on yesterday for players world...
by Mikedot
Path of Fire is coming, and it is coming fast; return to Elona on Sept. 22nd!
by Ragachak