Business Tycoon Online adds two male secretaries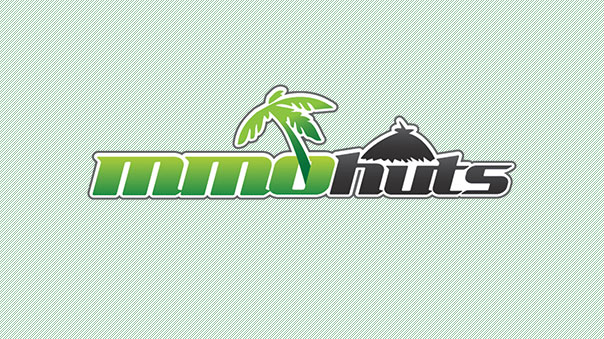 In celebration of National Secretary's Day, Business Tycoon Online has added two new male secretaries: Alex and Jeff. Players can also send boquets of flowers to show their appreciation.
Alex
Fresh in from the coast of California, Alex is a forward thinking, hardworking, go-getter ready to help carry your company to business success. Cool, calm and collected, Alex is the steady presence every Tycoon needs in this hectic business world!
Jeff
A new young face from the plains of Texas, Jeff is the strong silent type, ready to be beckoned for your every need. Looking for the higher meanings in life, Jeff can enlighten your business with his whimsical philosophy or enliven it with some light choral singing.
The Original Press Release:
BTO Introduces Two New NPC Secretaries

By popular demand, Business Tycoon Online is pleased to introduce two calm, cool and collected MALE secretaries to the game.

Below are the 2 fresh new faces of Business Tycoon Online.
(image 1)
Alex (left) and Jeff (right)

Alex
Fresh in from the coast of California, Alex is a forward thinking, hardworking, go-getter ready to help carry your company to business success. Cool, calm and collected, Alex is the steady presence every Tycoon needs in this hectic business world!

Jeff
A new young face from the plains of Texas, Jeff is the strong silent type, ready to be beckoned for your every need. Looking for the higher meanings in life, Jeff can enlighten your business with his whimsical philosophy or enliven it with some light choral singing.

In Business Tycoon Online, every player has their own private secretary that helps them with detailed work preparations. The secretary reports everything about how business is performing and takes extra care to keep everything organized and on the right track. A good secretary truly is the best partner for players to create a business empire.

With this in mind, it's the perfect time for the arrival of National Secretary's Day! This holiday is a golden opportunity for players to express their gratitude to their hard-working secretaries. Players can send them a bouquet of flowers or invite them for a grand lunch. Of course, the players themselves also benefit a lot.
(image 2)

Also in order to thank players' for their consistent support of Business Tycoon Online, two new features "Dine with Buffett" and "Luck Coupons" will soon be added to all servers!

Your business dreams start with Business Tycoon Online! For more details, please click the links below:

Business Tycoon Online official site: http://bto.dovogame.com/
Business Tycoon Online forum: http://btobbs.dovogame.com/
WarpPortal has revealed Warrior, Hunter, and Wizard as the official classes for the highly anticipated Unreal 3 powered mobile game, Tower of ...
by MissyS
Popular management-style mobile RPG Returners has a huge update today, offering new content whether you're new or a veteran.
by Ragachak