Bruce Lee Kicks His Way into Heroes Evolved Today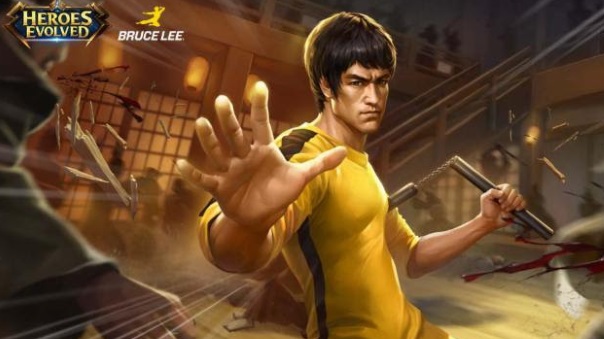 Accept no imitations. Many games have had "Bruce Lee" characters, from League of Legends to Tekken. But only Heroes Evolved has the real Kung-Fu Master! Working in conjunction with Bruce Lee, LLC (run by his daughter, Shannon Lee), Heroes Evolved brings the legend himself to their game. To celebrate, a global Heroes Evolved event has begun, where players of play the game to show their "Devotion". Server-wide rewards are available for everyone, from free heroes, lore tidbits, boosts, skins and more! There's also another event taking place on a dedicated website, seen below.
"We are very proud to be the first to officially bring Bruce Lee to the world of MOBA games. We're long-time fans and can't wait to pit all our other heroes against the world renowned Bruce Lee!" –Anderson, R2Games Global Publishing Director.
Now if you'll excuse me, I'm off to watch "The Game of Death".
We interview Camex Games about their fresh new F2P title Tactical Monsters Rumble Arena, out now on Steam.
by Ragachak
Zynga revealed today that their title Words with Friends has begun a month-long initiative to support Breast Cancer Awareness Month.
by Ragachak
A new fishing zone arrives in Netmarble's mobile fishing game, Fishing Strike, with the Dark Volcano zone.
by Ragachak