Brawl Busters officially launches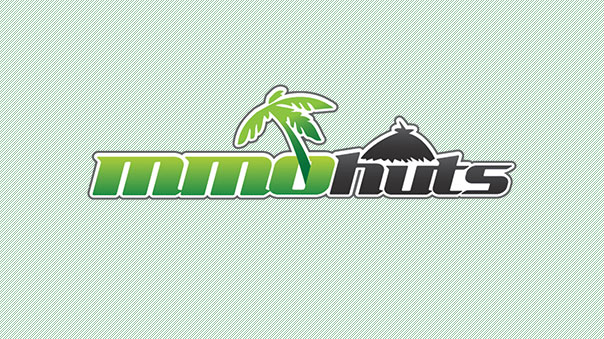 Rock Hippo Productions, publisher of MicroVolts, has officially launched its second title today: Brawl Busters.
The launch comes with a new update that introduces Boss Battle Mode. The first boss to enter the ring is Bubble Yum, a giant, pink blob who spews out gas and zombies. Players can also visit the new nighttime City Hall Station map.
The update today also lets players dress up in holiday inspired outfits and weapons.
Brawl Busters Gameplay Screenshot
Boss Battle Mode

Source:
BRAWL BUSTERS OFFICIALLY LAUNCHES

Busters Rejoice With An All-New Boss Battle Mode, A New City Hall Map, Festive Attire And Weapons And Much More

Markham, Canada – December 15, 2011 – Rock Hippo Productions announced today that Brawl Busters, the hotly-anticipated free2play online multiplayer action game, has officially launched.  With the official launch, Rock Hippo Productions has released a brand new exciting trailer alongside scrumptious screenshots featuring festive new accessories and attire, a new City Hall Map and a new Boss Battle Mode.  To check out the action packed online game, players can visit www.BrawlBusters.com and join in the mayhem.

Getting into the holiday spirit is easy with Brawl Busters!  Players can dress up in festive Santa Claus outfits, or they could deck the halls with themed Yuletide weapons to ensure all the naughty boys and girls straighten up before present time arrives.

Ready to kick butt and chew bubble gum at the same time?  You may want to reconsider after watching this trailer!  The first Boss Battle revealed for Brawl Busters is the dreaded "Bubble Yum."  He may look tasty, but don't let his meek appearance deceive you. This huge pink monstrosity isn't going to make things easy, and you especially need to watch out for Bubble Yum's nauseating gas emissions. As if that wasn't enough, he also tends to spawn armies of zombies. Don't even try to take him on without backup – a full crew of experienced Busters will be required to bring this guy down!

"The new Boss Mode is exactly the type of challenge our community requested; this chewy gooey opponent wasn't scraped from the bottom of any desk-he's the real deal," said Howard He, President and CEO of Rock Hippo Productions.  "The new trailer and screens shows off a fantastic cross-section of the game, including the new finishing touches players can add to their characters – with a variety of glasses, masks, goggles, and facial hair, players can re-create themselves in-game with more accuracy, or create the hero they have always wanted to be."

Are you afraid of the dark? You'll have to lose that phobia if you want to play in the all-new City Hall Station map which will test a player's fear and keep them on their toes as they delve into this all-new nighttime map.

Rock Hippo has also partnered with Xfire to bring free in-game voice chat, messaging, screenshot and video sharing, live broadcasting, and much more to Brawl Busters players. Join the Xfire community to learn about exciting past and future events here:  http://www.xfire.com/communities/brawlbusters/
Next Article
The long awaited European and US East Coast servers for City of Steam Arakdia are almost ready. Mechanist Games is very pleased to announce th...
by Mikedot
This beta will run for one week with full release on June 29, 2015.
by MissyS
The Star Trek Online Sixth Anniversary will be celebrated with giveaways and the return of the ever-popular Anniversary Event.
by MissyS