Brawl Busters Gets Infected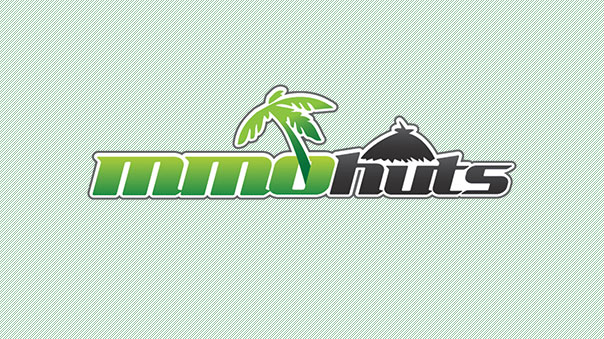 Rock Hippo Productions has released the "Brawl of the Dead" update for Brawl Busters.
The update introduces Zombie Infection, a new mode in which Demon Rock has been resurrected as a zombie into one of the Busters, and must be taken down before he can fill Mega City with Little Leaguers and Skulls. The update also introduces three new weapons: Black Imp (Rocker), Tin Stovepipe (Slugger), and Manometer (Blitzer). Players can also snag a limited edition Zombie Infection wallpaper on the game's official website.
Rock Hippo also publishes MicroVolts.
Brawl Busters "Brawl of the Dead"  Gameplay Screenshot
Source:
BRAWL BUSTERS GETS ZOMBIFIED WITH "BRAWL OF THE DEAD" UPDATE

New Lethal Weapons Have Arrived

Markham, Canada – July 10, 2012 – Rock Hippo Productions announced today it has launched the "Brawl of the Dead" update for its popular multiplayer action-combat game, Brawl Busters. To play free now players can visit www.BrawlBusters.com/splash and get started.

Prepare for Zombie Infection! In this new mode, Demon Rock — the main zombie — has been resurrected into one of the Busters and will stop at nothing to turn Mega City's population into Little Leaguers and Skulls. It's up to the Busters to stop this evil plan and prevail as they face a showdown like no other!

"Brawl of the Dead" will also feature Lethal Weapons Part Two, a collection of three new deadly arms for the remaining characters. The new combat tools are: Black Imp for Rocker, Tin Stovepipe for Slugger and Manometer for Blitzer!

A free wallpaper has been released to celebrate Zombie Infection mode. Make sure to grab it now since it will be available for a limited-time only. Be on the lookout for more free Brawl Busters wallpapers to be released in the coming weeks. Players can check out www.BrawlBusters.com for more info on Zombie Infection mode, new lethal weapons and much more.
Next Article
With the explosive growth of the MMO industry, it's not surprising that more and more MMOFPS games are being released each year.
by Guest
Maestia begins open beta testing on September 15, 2010. There will be no further character wipes after open beta begins. The MMORPG is by BigP...
by Guest