Brave Frontier Reveals Their Valentine's Day Update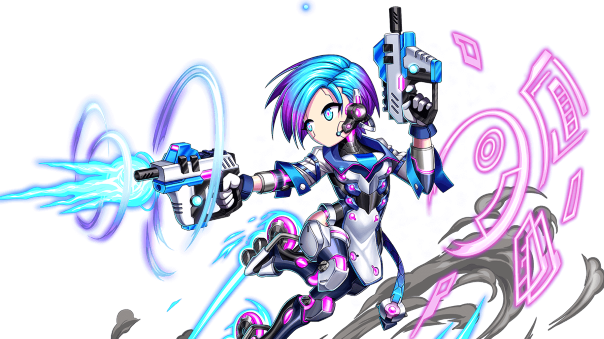 Brave Frontier is here with a fun event, right in time for Valentine's Day! The Seasonal Event will feature two new global exclusive units – Vektor and Galene, in the quest "Glitch In The Heart" on Valentines.  Vektor and Galene share their story as they fight for the right to live and love. Win Vektor's heart by exchanging 2019 Valentine's Event Token at the Event Bazaar to summon his loyalty to you. In addition, there's new content in Raid: Class 7. The familiar area of Orebus has been revamped to give a fresh experience, while also being familiar. Elemental Lock returns from the Frontier Rift Guild Event and will be a prominent combat feature in these battles.
Get ready for a new wave of events to test the skills of a summoner with 2 events prepared to keep even the best summoner on their toes. A bi-weekly Elemental Invasions lead by powerful elemental enemies ready to invade Grand Gaia. Only a master of the elements would have the chance to prevail. An Incremental Event Maps introduces the event phase gameplay to Brave Frontier. A dynamic enemy challenges will constantly change the battlefield as the event progresses phase by phase.
Next Article
Webzen published their first 3D MMORPG ten years ago in the form of MU Online.
by Ragachak
Hey this is DizzyPW here for a special surprise Monday feature! Last Friday Kitty Mach was kind enough to not only sneak me into the League of...
by DizzyPW