Brave Brigade Launches Chapter One Expansion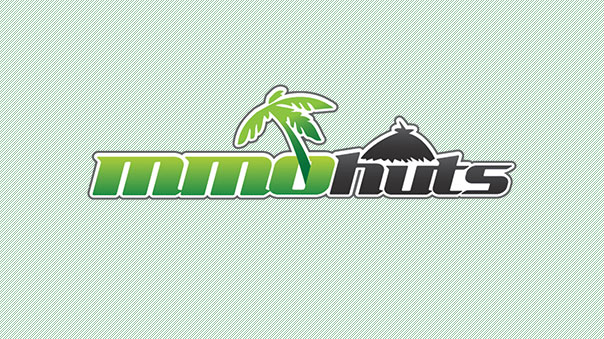 ZQGame Global, a wholly-owned subsidiary of Shenzhen ZQGame Network Co., Ltd (SZSE: 300052) today announced the first installment in its story-driven RPG with Brave Brigade: Chapter One. The first chapter rings in the arrival of pirate mercenaries and an expansive new set of stages for each Hero to lead their party through to victory.

Brave Brigade: Hero Summoner and the entire Chapter One expansion can be downloaded for free in the Google Play Store: http://bit.ly/BBrigadeZQ
"Since launching Brave Brigade, we have seen a giant influx of diehard MMORPG players who have found comfort in familiarity but with their mobile device," said John Hwang, VP of Product, ZQGame Global. "That's why labeled Chapter One an expansion. Along with adding greater depth to the game, it caters strongly to our content thirsty players which, in my opinion is not commonplace for most other mobile RPGs"
Players will become Heroes to traverse through dungeons swarming with waves of bizarre creatures and monstrous bosses. Along the way, Heroes will cross paths with Mercenaries (Mercs) to collect, assemble and deploy as specialized combat units. Strategically placed party formations, a carefully crafted attack plan and highly trained Mercs are imperative for a winning edge in Brave Brigade.
Brave Brigade: Chapter One Features
The Swashbuckling Epic Begins
The first chapter of the Brave Brigade Epic finally unfolds, unveiling vast new landscapes and daily quests all intertwined in a thrill-a-minute story arc.
Pirate Mercenaries
These looters and pillagers are inhabiting the land! Defeat them one stage at a time or recruit freelance pirates to join in party battle.
Step into the Pirate Dungeon….if you dare
Heroes will have a chance to receive pirate chests by clearing each wave of enemies through every stage. Inside these chests? Pirate tokens – the richest of treasures.
Pirate Shop
Resources are scarce, yet, through battle, treasure abounds. Heroes can trade in their booty from the pirate dungeons to receive exclusive and ultra-rare pirate gear, 5 and 6 star Mercs, plus more.
Kick-off Events
Lovers Quarrel: Brave Brigade will be holding a special Valentine's Week event. Beginning today, players will be able to vie for…..CHOCOLATE! Hidden inside each morsel, Heroes can expect to find awesome items to help them on their journeys.
Next Article
The first free to play game is in development by Creative Assembly.
by MissyS
KOG Games, a leading developer and publisher of popular free-to-play action MMORPGs, today announces the launch of numerous new content events...
by Mikedot
The December 2010 patch for Atlantica Online adds a new dungeon and upgrades the Tactical Battle System. Atlantica Online is a f2p MMORPG publ...
by Guest