Bounty Bay Online shows off camouflage uniforms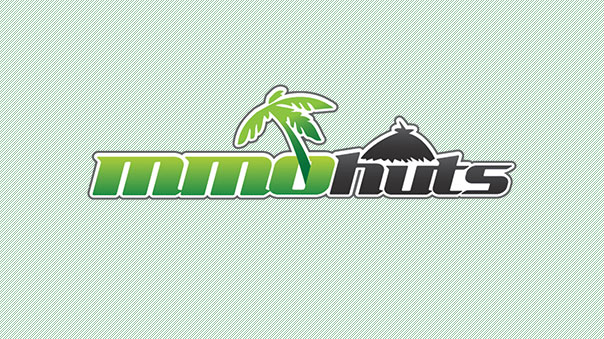 Bounty Bay Online, also called Voyage Century in the U.S., which recently released its Beyond the Horizon expansion, is boasting of the new camouflage uniforms that were released. These uniforms mask a player's real equipment, while also boasting special traits of their own. There are 37 total camouflage outfits, 21 for female characters and 16 for male characters.
Camouflage Uniforms Screens:
The Original Press Release:
Bounty Bay Online – Beyond the Horizon cloaks players in camouflage uniforms

For more than a week now Bounty Bay Online players have been exploring the new add-on and finding out just what lies beyond the horizon, across the seven seas. Among other things, they'll come across the continent of South America for the very first time as well as five new character classes, the active pet system and some new instances. The 'Beyond the Horizon' release also makes camouflage uniforms available to players. In total there are 37 new decorative as well as useful clothing items which immediately disguise the equipment a character is actually carrying, so making other players unable to judge their strength. In PvP combat in particular, the camo clothing is a real trump card: The new uniforms don't only hide the current equipping of the character, they also increase various player attributes, such as the speed they can run, so giving them extra advantages. Female characters can cloak themselves in 21 new outfits, like the Greek camo dress, or a camo suit which makes them look like the Grim Reaper. Male characters can shield themselves from the prying of others with a total of 16 new camouflage uniforms, such as the battledress or an Asiatic-style outfit.

'Beyond the Horizon' is the third and most comprehensive add-on for Bounty Bay Online to date. The micro site http://bth.bountybayonline.com explains all of the details of the newly released add-on. There is also a trailer available on the official website: http://www.bountybayonline.com. Just like its predecessors, 'Beyond the Horizon' is available to download free of charge. The download of the main program and the update can be made at www.bountybayonline.com.

Bounty Bay Online has also been nominated in the category of 'Best Community Support' in the LevelUp Award 2010, the first ever media awards for online games. Voting for the awards will be open until 30th January at www.levelup-award.de.
Next Article
The new season of Brick-Force is coming this month, and Infernum has provided new details about the upcoming changes to the game.
by MissyS
It wouldn't be Halloween without World of Tanks "Monster Tanks" event, and it's coming to PS4 and Xbox One's World of...
by Ragachak
Gameforge, a leading global online game publisher, announced today the upcoming release of ANIMAS ONLINE, a full-blown mobile 3D MMO with a un...
by Mikedot