Blood of the Nobles arrives in Ministry of War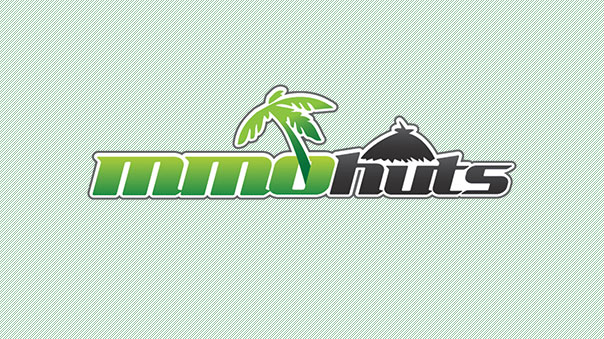 Ministry of War has released a new expansion today: Blood of the Nobles.
The expansion adds a new nobility system; in this, players can become Nobles and make use of the Noble's Work Force. The Work Force provides automatic construction and research. Nobles are ranked into several ranks, each of which can unlock more of the Work Force for their use to ease empire management. A new friends system that rewards teamwork, new Armistices, and a Birthright of Nobility, have also been added.
Today also marks the launch of a new server, Triumph.
Ministry of War is published by Snail Games, which also publishes Heroes of Gaia.
Ministry of War Gameplay Screenshot

Source:
Snail Games USA today released an expansion to its free-to-play MMORTS Ministry of War, Blood of the Nobles. The latest expansion to its popular browser-based game introduces new features including a revamped friends system and over a hundred new exclusive items.

New features include:
* A Nobility system, where players can become Nobles and unlock a huge collection of exclusive benefits.
* Noble's Work Force, which provides automatic systems like construction and research, freeing Nobles to focus exclusively on expanding their Empire and defeating enemies.
* A revamped friends system, which gives users a brand new interface that rewards cooperation and teamwork with in-game prizes.

New items with exclusive features include, but are not limited to:

Nobility
* Silver Nobles can activate one function of the Noble's Work Force
* Gold Nobles can activate three functions of the Noble's Work Force
* Platinum Nobles can activate all seven functions of the Noble's Work Force

Military
* Birthright of Nobility: contains a random quantity of Troops (Troop Tier is also randomly selected)
* 1-day Armistice, 3-day Armistice, and 7-day Armistice: provides protection from battles for varying lengths of time

Snail Games also announced the launch of a new server, Triumph, allowing ample room for more players to join.

Connect with Ministry of War:
* Facebook: www.facebook.com/MinistryOfWarGame?ref=ts
* Twitter: www.twitter.com/MinistryofWar
* YouTube: www.youtube.com/MinistryofWar
* Official Website: www.ministryofwar.com
Next Article
Today during the gamescom 2014 Xbox news briefing, Hi-Rez Studios announced that SMITE, the acclaimed free-to-play third-person Action MOBA fo...
by Mikedot
Webzen has announced their first PvP tournament for Continent of the Ninth Seal (C9).
by MissyS
Eudemons Online, a fantasy MMORPG, will be officially come out on Steam on Oct. 28th. You can get Eudemon Online for FREE then!
by MissyS