Bless Online Offers Dungeon Sneak Peek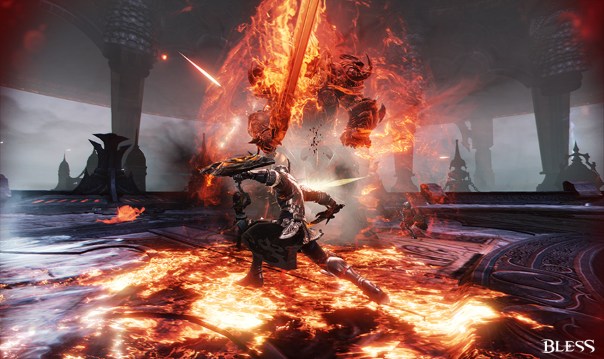 Today, Neowiz revealed new details about Bless Online's dungeons on its Steam community page.
The most basic reason for exploring dungeons is for the special items, but clearing dungeons with friends and party members is also a fun and worthwhile experience!

Dungeons, one of Bless Online's strengths are places that utilize the strategies and tactics of each class, and are designed to maximize players' pleasure and sense of accomplishment.
See and learn more about the dungeons in this blog post.
Duelyst will launch its first full expansion, Denizens of Shim'zar, on August 30.
by MissyS
A new partnership between game company Kabam, Download.com, and SweetLabs, is making Kabam titles available as downloadable desktop apps.
by MissyS
As part of its premier at E3 2015, Seasun Games will showcase its first game to launch in North America, Relics of Gods.
by DizzyPW