Blackshot now available in North America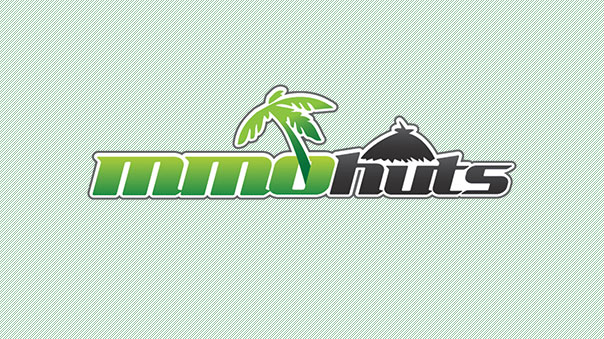 Blackshot – an MMOFPS that was previously being published by Outspark but held in development indefinitely – has now had its European publisher, TwoWar, open up the doors to players in the United States and Canada. This announcement came as a part of a Christmas update for BlackShot players, that included new maps, weapons, and items.
Two War also publishes Navy Field and Blitz1941 in Europe.
Blackshot Gameplay Screenshot
Source:
Hello BlackShot Players,

We are proud to announce that today, Wednesday, December 22nd 2010, one day earlier as usual, to release our Christmas, Happy New Year and other great content!
This will require a server down from approximately 9:00 am until 11:30 am (CET).

Moreover, we welcome the United States and Canada! We are very happy that our BlackShot-EU Service is now open to players from North America!

Here the details:

1. Opening of North American IPs
The name of channel "Others" has been changed to "World"

2. New Maps

a. Christmas Special: Snow – TDF

b. Hans Cargo – TDF

c. Hans Cargo – SD-I

3. Weapons

Assault Rifles:

a. New: AK47 Snow (Happy New Year Package)

b. Famas Camo becomes a TWC weapon

c. HK416 Camo: Displayed values in the Shop corrected

d. HK416: Price change
1 hrs: 1,900 BP / 3 hrs: 5,500 BP
10 hrs: 17,400 BP / 30 hrs: 49,500 BP

e. K2: Price change
1 hrs: 1,800 BP / 3 hrs: 5,400 BP
10 hrs: 18,000 BP / 30 hrs: 49,500 BP

f. XM-8: Price change
1 hrs: 1,700 BP / 3 hrs: 4,900 BP
10 hrs: 15,600 BP / 30 hrs: 44,300 BP

g. K2 Jungle: Rebalance
Damage: 4.3 (+0.2) / Weight: 4.1 (+0.1) / Acc: 7.6 (+0.2)

h. M16A1: Rebalance
Damage: 4.1 (+0.1) / Fire Rate: 9.0 (+0.1) / Weight: 3.5 (+0.1) / Acc: 7.3 (+0.1)

Sniper:

i. AWP Candy (Gold Box)

SMG:

j. MP5: Rebalance
Damage: 3.4 (+0.1) / Fire Rate: 9.2 (+0.1) / Weight: 3.9 (+0.1) / Acc: 3.6 (+0.1)

Pistols:

k. Desert Eagle Candy (Gold Box)

Melee:

l. Candy Cane (Christmas Special)
1 hrs: 500 BP / 3 hrs: 1,400 BP / 10 hrs: 4,200 BP

Grenade:

m. EMP Flash Bang (Christmas Special)
1 day: 700 BP / 7 days: 4,200 BP

BackPack Item:

o. Med Kit
1 day: 3.500 BP / 7 days: 14.000 BP / 30 days: 40.000 BP

4. Parts:

a. Santa Suit (Gold Box / Package)

b. Santa Head (Gold Box / Package)

c. Santa Beard (Gold Box / Package)

d. Santa Bag (Gold Box / Package)

e. Red Nose Mask
7 days: 500 BP

f. Antlers Hat
7 days: 1,000 BP

5. Premium Item:

Additional Combo (Happy New Year Package)
+25% EXP and +25% BP extra to all other bonuses

6. Black Box

The items in the Black Box have been changed as follows:

a. AUG (exclusive)
b. Sig552 (exclusive)
c. Glock18 (exclusive)
c. G36
d. AK47
e. UZI

In the time from December 24th until 26th, the Black Box will include an additional special weapon:
24th: Enfield
25th: Cheytac
26th: UZI Red

7. Gold Boxes

The Gold Boxes have been changed in price and content.

Christmas Box (Gold Box A):
AWP Candy – 1, 3, 7 or 30 days
Red Smoke – 3 or 5 hours
Santa Suit – 7 days
Santa Bag – 7 days
Santa Hat – 7 days
Santa Beard – 7 days

Gold Box B:
Dessert Eagle Candy – 1, 7 or 30 days
Glock 18 Camo (1%) – 1, 3, 7 or 30 days
MediKit Premium – 1, 3 or 7 days
Mastery Pistol Silencer – 1 or 5 days
Mastery Pistol Scope – 1 or 5 days

Gold Box C:
Sig552 Forest – 1, 3, 7 or 30 days
Enfield Woodland – 1, 3 or 7 days
M4 Desert – 1, 3 or 7 days
M4 DigiCamo – 1, 3 or 7 days
G36 Camo – 1, 3 or 7 days

8. Special Premium Item Bundles

Santa Claus Unit:
Santa Suit, Santa Beard, Santa Hat and Santa Bag – 7 days
+70,000 BP

Save about 50% with our special Happy New Year Packages:

Happy New Year Package A:
AK47 Snow, UZI Blue and Additional BP – 7 days
+ Randon Bonus Item*
+ 20,000 BP

Happy New Year Package B:
AK47 Snow, UZI Blue, Glock 18 Camo, Flash Frag,
TACTICS PACKAGE 3EA I and Additional Combo 360 TWC – 7 days
+ Randon Bonus Item*
+ 40,000 BP

Happy New Year Package C:
AK47 Snow, AWP Black, UZI Blue, Glock 18 Camo, Flash Frag,
TACTICS PACKAGE 3EA I and Additional Combo 360 TWC – 7 days
+ Randon Bonus Item*
+ 60,000 BP

* Either Magazine Extension or Heavy Load – 7 days

We wish you Merry Christmas and a Happy New Year!

Team TwoWar
Next Article
WEBZEN, a global developer and publisher of free-to-play games, is delighted to announce that free-to-play MMORPG SEVENCORE unleashed the late...
by Mikedot
Daybreak Games announced this past weekend that it will be splitting H1Z1 into two separate games.
by MissyS
Square Enix and Bigpoint have announced they are teaming up for a new game, which is already well into development within Square Enix.
by MissyS