Black Prophecy Celebrates World Space Week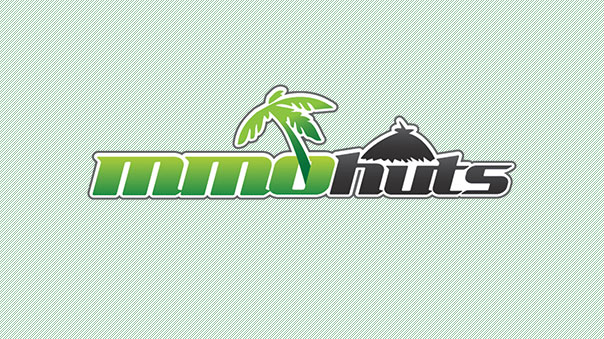 Black Prophecy, published by gamigo, has announced special features for space week, from October 4 to October 10.
Players will earn 25% more experience from missions and defeating enemies.  Players will also receive a discount on items in the shop.  Both features are expected to grow stronger to push into the game's latest expansion.
gamigo also publishes King of Kings 3 and Cultures Online.
Black Prophecy Gameplay Screenshot

Source:
Black Prophecy Celebrates World Space Week

Hamburg, October 04, 2011 – World Space Week, taking place from October 4th through 10th, is the largest annual space event on earth. Since 1999, it has acted as both an important educational resource and inspirational tool that has led millions of people each year to better grasp how the world we live is constantly being shaped by what's beyond. In honor of this yearly celebration, the free-to-play space combat MMOG Black Prophecy will be conducting two special events that week.

The first event will offer players an increase of 25% XP for missions and enemy kills. The second will offer an additional 15% extra cash on all packet purchases worth €9.99 or more. Both events offer wonderful ways for players to build up their ships before conquering warzones in the newly released "Episode 2: Species War" expansion while reminding them about the many wonders of the galaxy – which is the reason for World Space Week.

Players can get a head start on the October 4th through 10th World Space Week XP and cash events by downloading Black Prophecy for free from www.blackprophecy.com.

The latest Black Prophecy expansion, "Episode 2:  Species War" was recently released. The trailer for it can be viewed here: http://youtu.be/c36iyzsfhd0.

Finally, players can keep up-to-date with the latest news, events and community ramblings at http://www.facebook.com/Black.Prophecy.MMOG.
Next Article
Daum Games today announced that Black Desert Online will get special butt pose victory animations in the new Crimson Battlefield PvP mode.
by MissyS
GamesCampus today debuted its lineup of cute yet powerful mounts designed to get players around the world in style for Legend of Edda: Vengean...
by DizzyPW