Black Gold Building on Post-Wushu Steam!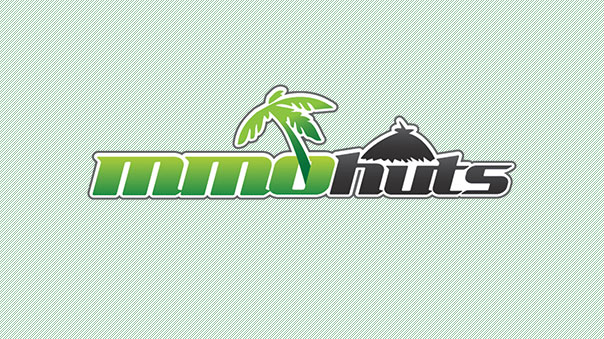 On April 10th, Snail Games launched Age of Wushu, making the statement that they had arrived in North America with the same excitement that made them a top developer in China. Within a few days of launch, the Free-To-Play Martial Arts MMO was so popular, a fourth server had to be added for the player base. However, Snail Games isn't slowing down now that Age of Wushu is out. There are content updates filled with new features, skills, and weapons coming soon. Snail is also bringing an entirely new MMO Epic to players, a game that will take them out of Historical China, and place them in a rich world of steam and fantasy…Black Gold.
Inspired by the many myths and fairytales throughout Northern Europe, Black Gold combines fantasy with gothic steampunk feel. These two worlds are also alignments that players can choose. On one side is a world of fantasy, filled with magic drawn from the life and nature found around the ancient jungles and temples of the terrain. The other is the world of Steam, a mechanized society of giant walking cities, which utilizes engineering and mechanized equipment to gain supremacy.
Snail Games created a stunning 3D world in Age of Wushu with their Flexi engine. They have incorporated that same technology for the dynamic shadows, and vivid colors found in the surreal world of Black Gold.  The world feels alive, with veins of light in the plants of jungles, clouds of steam from large cities, and powerful winds moving across dusty mountains.
True to form, Snail brings rich gameplay to Black Gold as well. Players can trigger over 3000 dynamic events and actions that can change the game world itself. Characters have the ability to change forms in combat, plus the ability to drive giant armors in combat, creating a variety of fun and different encounters for both PvE and PvP. Compete to control the valuable ores and resources that power and sustain the world known simply as Black Gold.
Black Gold will be at E3 2013 for first impressions along with the new Age of Wushu content. Stay posted at SnailGamesUSA.com for news and more information on all our titles, leading up to the show.
Next Article
So, let's be honest: Tactical Intervention was in a pretty bad place back in 2013. From pay-to-win content, bugs, design flaws and more.
by Ragachak
Aeria Games, a leading global publisher of free-to-play online games, today announced the launch of BigHead Bash through the Aeria Games netwo...
by JamesBl0nde
Tequila Games released today its free digital card battler Earthcore: Shattered Elements on the App Store for iPad and iPhone.
by MissyS