Black Desert Online Free For A Limited Time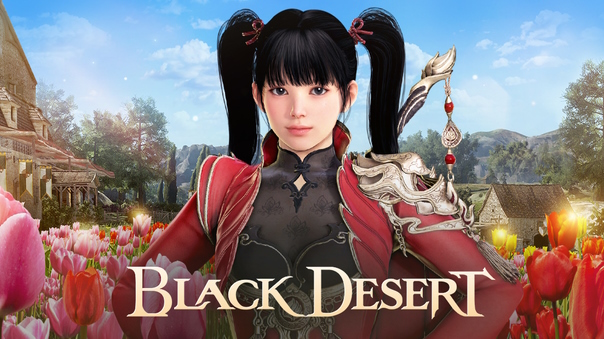 Pearl Abyss, developer and publisher of the hit MMORPG Black Desert Online, has announced today it will offer its flagship game for free on Steam and the official website for a limited time. Now everyone can join a welcoming community of more than 20 million players in an adventure of a lifetime, just in time to take part in the game's seven-year anniversary celebrations.
During the discount period, the Black Desert Online Traveler Edition, which includes the base game, will be free to keep, providing unlimited access to the award-winning MMO, while other packages also will receive a steep 70% discount. New and existing adventurers will be pleased to learn that Pearl Abyss has raised the value of its seven-year anniversary celebratory login events, now offering in-game rewards that have an accumulated value of $160 USD.
Black Desert Online will be available at a 100% discount on the base game (Traveler Edition) and 70% off other packages at the following times:
Steam: 10:00 AM (PST), Thursday, March 2 – 10:00 AM (PST), Thursday, March 9
Official Website: Tuesday, February 28 after the regular maintenance – Wednesday, March 8 before the regular maintenance
SPRING SERVER IMPROVEMENTS

Adventurers can quickly level up their character via the recently opened Spring Season Servers, enabling new players to quickly catch up while existing players can bring their alts up to speed. Additionally, adventurers can now receive more Combat EXP from all life skill activities. For example, a level 56 character can now earn 7.7 times more Combat EXP through fishing. When the same character does fishing on the Spring Season Server, this EXP will be further multiplied by 3.
Fishing takes on a significant role in the Spring Season by featuring an exclusive fish called the "Coleacanth". Once caught, it can be exchanged for various seasonal progression items, including the "Dreamy Crystal of Balance", which has the ability to perform guaranteed enhancement of Capotia accessories to the highest enhancement level of PEN (V). Adventurers can thus shorten the time spent on defeating monsters by fishing during down times on their journey in the Black Desert world.
The new season's weekly quest has been improved by significantly reducing the number of monsters to be defeated to complete the quests. For example, the number of Gahaz Bandits to be exterminated has been reduced to 500 from the previous 5,000.
Adventurers can expect to grow their characters even faster by taking advantage of the season's hot time and level-up rewards. Starting today, 300% of Combat EXP (for characters level 51 and above), 50% of Skill EXP, and 30% Life Skill EXP buffs will be applied to all season servers. For those who are completely new to the game, useful beginning items can be obtained at each level, including powerful PEN Tuvala Accessories.
via press release
Next Article
GTArcade is getting ready to celebrate Easter in its MMORPG title, League of Angels. Haven't you always wanted to have your very own Easter ...
by Mikedot
Rock Hippo Productions has released the "Brawl of the Dead" update for Brawl Busters.
by MissyS
ArcheAge is an MMORPG that sets out to achieve the perfect balance of themepark and sandbox. Being developed by XLGames in Korea, it will be p...
by DizzyPW