BioWare announces Warhammer Online: Wrath of Heroes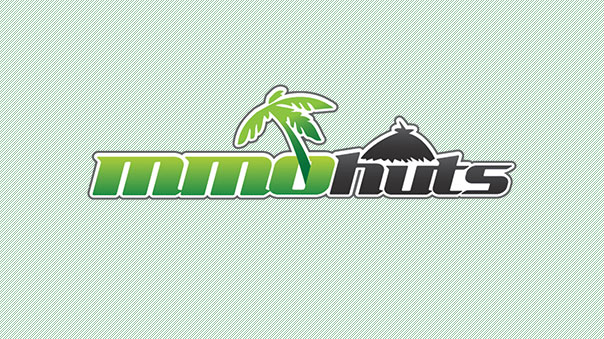 Today at GamesCom, BioWare announced the development of Warhammer Online: Wrath of Heroes, a free-to-play Player-Versus-Player arena style game.
The game will feature 18-player battles in three-team combat. Players can switch between heroes mid-battle. Game modes will offer both quick and decisive battles along with long battles for those looking for a classic arena style fight. Beta signups are being accepted now at wrathofheroes.com.
Bioware also publishes Warhammer Online.
Wrath of Heroes Official Announcement Trailer – Warhammer Online
Source:
EA and BioWare Unleash New Play4Free Game Warhammer® Online: Wrath of Heroes™
Sign Up Now for a Chance to Participate in Closed Beta and Experience the Thrill of 18-Player PvP Action

FAIRFAX, Va.–(BUSINESS WIRE)– Only true heroes will triumph! BioWare™, a division of Electronic Arts Inc. (NASDAQ: ERTS), today announced Warhammer® Online: Wrath of Heroes™, a new Player-Versus-Player (PvP) Play4Free game based on Warhammer® Online: Age of Reckoning™. Warhammer Online: Wrath of Heroes will advance online action games by delivering instant, fast-paced, and competitive PvP arena gameplay — for free! In this thrilling game, players form three teams and will dive into epic 18-player battles using a variety of characters and iconic Warhammer Online heroes, settings, and weapons. The course of conflict can quickly turn against you as players switch from one hero to another mid-battle, and alliances between the teams are forged — and broken.

Players can sign up to learn more and for a chance to gain early access to the Warhammer Online: Wrath of Heroes closed beta at www.wrathofheroes.com.

"We're thrilled to expand our audience and deliver BioWare's first Play4Free title with Wrath of Heroes," said Dr. Ray Muzyka, Co-founder, BioWare and General Manager, BioWare Label. "PvP combat is without a doubt one of the most compelling experiences online. We've distilled down the essentials of that conflict — and delivered it with force."

"We're excited to continue to work with BioWare to bring a fresh take on the Warhammer Online experience to existing fans and new players everywhere," said Andy Jones, Head of Legal and Licensing at Games Workshop PLC. "We believe this fantastic extension to Warhammer Online demonstrates the studios commitment to bringing the unique and defining PvP elements from Warhammer Online to a whole new audience with a level of quality and authenticity that will continue to delight our established fans."

Warhammer Online: Wrath of Heroes offers players a variety of heroes to choose from, each one tailored to different PVP playstyles. Players can swap through their arsenal of heroes on the fly, creating a unique, dynamic gameplay experience. Wrath of Heroes is set up to enable both jump-in/jump-out gameplay sessions during lunch breaks or players can settle in for a marathon session, level up and prove their dominance against their friends!

Players can sign up for a chance to participate in the closed beta by visiting: www.wrathofheroes.com. Warhammer Online: Wrath of Heroes will be available to download for free on PC in North America and Europe in Fall 2011. For more information on Warhammer Online: Wrath of Heroes, please visit www.wrathofheroes.com and follow the game on Twitter at http://twitter.com/wrathofheroes or "Like" the game on Facebook at http://www.facebook.com/pages/Wrath-of-Heroes/180076122045811.
Next Article
Netgame has announced the launch date for Rise of Dragonian Era (RODE): March 9, 2012.
by MissyS
Plarium, one of the world's fastest growing developers of social and mobile games, has announced the worldwide release of the massively mult...
by MissyS
After a lot of hard work and dedication to the cause it seems that Koramgame have solved Everlight's stability problems.
by MissyS