Bigpoint Announces Merc Elite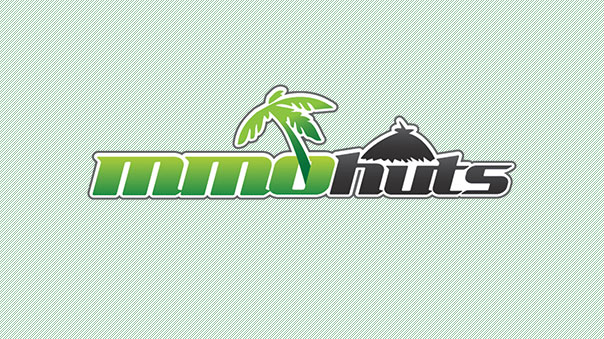 Bigpoint is excited to unveil a new generation of MOBA games with Merc Elite and thus add an action-packed PvP title to a long list of successful browser games. Merc Elite is a military-themed MOBA game that takes place in the near future, where dominating the opponent is the prime objective. Boasting a direct-fire aiming system, exciting combat requiring precise tactical movement, a multitude of varied battlefields and endless strategic options, Merc Elite offers a new experience for even the most well-versed MOBA players as it marks the first ever game in the genre to be set in a near-future reality – not in the realm of fantasy.
Set in a world where governments have faltered and collapsed, 5 multinational conglomerates have emerged from the fallout as the undisputable powers in a world on the brink of self-destruction. In the persistent struggle to secure the few remaining resources, the ex-military elite, the mercenaries, do the bidding of the money and power hungry conglomerates.
Players can choose from five different character classes and a plethora of high-tech weaponry as they hatch plans and lead attacks in rapid-succession battles. Be it through applying brute force, wielding heavy weaponry, employing stealth or hit-and-run tactics, or using brains instead of brawn to complete their objectives, players will find the depth and variety of the character classes available refreshingly unique.
"A team of more than 40 people have developed our newest Unity Game," says Jeff Lydell, Senior Producer at Bigpoint, "Merc Elite goes beyond standard free-to-play browser titles by employing stunning 3D graphics powered by Unity and delivering a flurry of PvP action that includes an array of high-tech weapons, cunning tactics and a variety of character classes, while ensuring fair gameplay with skill-based combat."
"Not only will Merc Elite bring a breath of fresh air into the MOBA genre via its shooter elements and tactical approach, I believe it will also mark the dawn of a new generation in free-to-play browser based games, where this level of production value, innovation and risk taking in the game design will set a new industry standard." says Khaled Helioui, Managing Director of Bigpoint.
Under Night In-Birth Exe:Late the latest anime fighting game from Arc System Works' catalog will be available today at 6PM PST on Steam (...
by MissyS
War Thunder has announced today that its closed beta for Naval Battles will begin, with an exclusive hands-on at this year's Gamescom.
by MissyS
Last month we returned to Tokyo in Secret World Legends, which offered new content, a new area, enemies and a mysterious story to unfurl.
by Ragachak