Beta begins for The Bible Online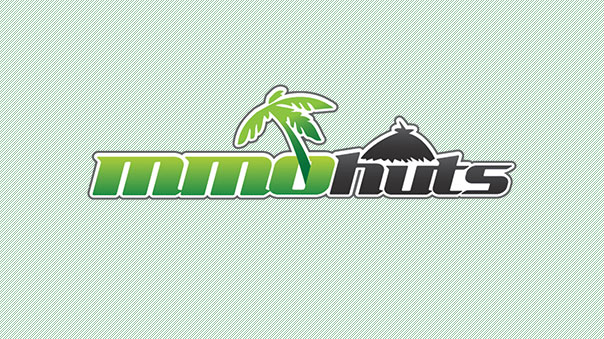 The Bible Online announced today that it would be beginning its beta phase immediately. Official game service will begin later this month.
The game currently features three quests, which will take players as the role of Abraham as he goes from Ur to Canaan. Each quest focuses on a different tutorial aspect of game play to help players learn how to build, go to war and manage their armies. The game's quests are also designed to integrate the stories from the Bible directly, even asking players to read and type passages from the Bible to increase their 'faith' attribute.
The Bible Online Gameplay Screenshot

The Original Press Release:
The Bible Online [TBO]: Beta Starts on September 6th at 6:00pm (GMT+1)

Experience the Bible with the world's first Bible based browser game, The Bible Online (TBO): Chapter 1. Heroes.

Play TBO beta at www.bibleonlinegame.com

Siegburg, Germany – September 6, 2010

Online game publisher FiAA GmbH announces the beta release of their new browser based online game, 'The Bible Online' or TBO. This is the first browser game based on the world view and scenarios from the Bible.

The Bible Online: Chapter 1 – The Heroes is a browser game with mixed elements of RTS and MMORPG. As the leader of their tribe, players have to construct their villages, manage resources and the budget. At the same time, players must protect their tribe from the pagans and also from other tribes. The game provides an alliance system, through which players can establish alliance for their common interest to protect themselves. Playing the role of Abraham his descendants, players also lead their tribe and raise heroes through hunting and gathering experiences.

In this first chapter, Heroes, players have the opportunity to reenact and witness the incidents of the Book of Genesis. "The Bible Online" does not only use the Bible as the timely background, but focuses to integrate the stories of the Bible as much as possible. The quests are designed for players to follow the historical events of the Bible. In the temple, the players get the chance to actually read and type the passages of the Book of Genesis, which leads to increase of their 'faith,' which is one of the attributes of the players.

According to the Book of Genesis, Abraham is the founding patriarch of the Israelites, Ishmaelites, Edomites, and the Midianites and kindred peoples. In the Christianity, Abraham is considered as the ancestor of faith, the spiritual hero. There are 3 quests prepared for the players to play the hero.

First the Quest Ur is designed for the players learn how to build buildings, go hunting, gather resources and lead the tribe. In the next quest, Haran, the players will be focused on engaging in military activities. The final Quest Canaan will allow the users to experience actual stories of the Bible by fulfilling exciting quests. For example, there is a quest for Abraham to lead 318 men to rescue his nephew Lot. Through these quests from Ur to Haran to Canaan, the users will be naturally invited to the world of the Bible.

Dr. Alan Kim, president of FiAA GmbH says, "The Bible Online is developed for players of all ages to easily get closer to the Bible, while enjoying the game. The Beta starts on September 6th and the official service will start during September. Initially, we will provide the service in English and German and we plan to service the game in most of the European languages by the end of the year. We will also develop following chapters to cover all the stories of the Bible."

Key features of < The Bible Online : Ch.1 Heroes >
– Browser Game (MMORTS/ MMORPG)
– RTS: build villages and develop tribes, raise military
– RPG: raise character
– Quests according to the stories of the Genesis
– Chat system
– Birth Right system: Abraham to Isaac to Jacob
– Compatible to all browsers: Firefox, Internet Explorer 8, Google Chrome, Safari
Next Article
Blizzard Entertainment today revealed plans for an explosive new addition to Hearthstone®: Heroes of Warcraft®—Goblins vs Gnomes™!
by MissyS
On December 1, 2015, you will be able to play The Cossacks, the next expansion for Europa Universalis IV.
by MissyS