Top 5 Best Action MMORPGs (2009)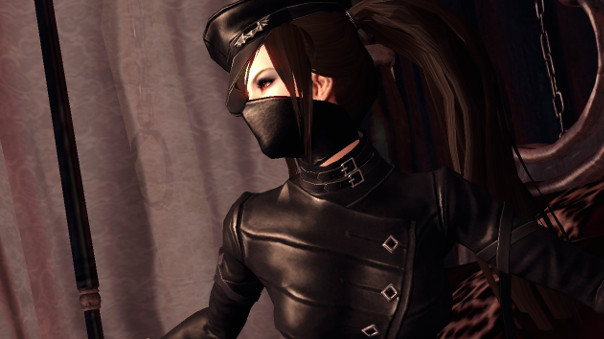 Like all other sub genres of the 'Free MMO' / 'Free MMORPG' industry, Action MMORPG games have grown considerably over the last few years. The top 5 Best Action MMORPG games  list below was compiled using review data from across the internet and from our own reviews here on MMOHuts. If you're looking for the best action MMORPG to play, you've arrived at the right place.

Top 5 Best Action MMORPGs

#1 Vindictus
Vindictus is an epic 3D fantasy action MMORPG from Nexon with top notch graphics and fast paced bloody gameplay. The game runs on Valve's powerful Source Engine and offers plenty of content, fun gameplay and a good story. It's definitely well worth checking out.
#2 Dragon Saga

Dragon Saga from Gravity Interactive is without a doubt one of the best action MMORPGs currently on the market – it's also one of the best side scrolling games out there. For those that haven't heard of Dragon Saga – it's a 3D side scrolling MMORPG published by Gravity With a gorgeously animated game world, numerous classes and unique fast paced combat. It's a game well worth checking out. The game used to be called Dragonica Online but relaunched as Dragon Saga.
#3 Dungeon Fighter Online
Dungeon Fighter Online is a 2D side scrolling MMORPG with retro graphics. The game looks "retro" but it isn't an old game. Since its release it has been an instant hit. Gameplay wise Dungeon Fighter plays a lot like classical arcade beat em' ups like Gauntlet Legends and Golden Axe. With many classes and numerous job advancements Dungeon Fighter Online is one of the best action MMORPGs out there.
#4 Lunia
Lunia: Record of Lunia War is an 2D fantasy MMORPG with 3D backgrounds and anime graphics. It's actually an incredibly unique action MMORPG as it promotes cooperative gameplay and has a detailed storyline. The game is published by ijji and has solid gameplay as well as a great musical score. Lunia was one of the first "linear" stage based MMORPGs.
#5 GhostX
GhostX is a relatively new sci-fi themed action MMORPG published by GameKiss. The game is set in a dystopian future where humans use nanobots, robotic pets, to defeat evil. Much of the gameplay is linear as players have to trek through instanced dungeons to progress, but this isn't a big issue as the game has enough content to keep players entertained. The game's combat is fast paced and fun. One of the only gripes I have with the game is that the translations are less than ideal.
By, Jake Bismarck

Next Article
ArenaNet, developer of the acclaimed Guild Wars franchise, today announced the Living World Journal for Guild Wars 2, adding a highly anticipa...
by Mikedot
KoramGame has announced that the open beta launch for Spirit Tales has been postponed to May 10. The launch was previously scheduled for April...
by MissyS
Sony Online Entertainment has announced the tournaments to be offered at SOE Live (previously Fan Faire) in October, with thousands in dollars...
by MissyS