Behind MU Legend: A Story of ARPGs and the Passion of Fans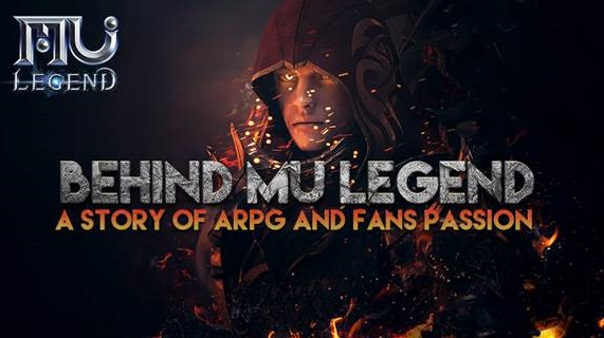 Today Webzen looks back on how far MU Legend has come, and how passionate their audience is for it.
Reminding players of the franchise's beginnings, the MU Legend team commented:
"The first game of the franchise – MU Online – had its release in 2001. It's been nearly 16 years since the month that marked the beginning of a very long journey, one that still influences millions of players around the globe. A very innovative product for the time, the game featured immersive 3D graphics, great character building and beautiful maps to discover. These factors, combined with a dedicated community, have made the game a huge success with more than 56 million registered accounts since its release. To this day, we keep its servers up and running and are constantly developing new updates."
Regarding MU Legend, the last two CBTs, followed by a successful worldwide stress test on September 23rd, have since attracted hundreds of thousands more fans. Addressing the developers, the most vibrant echo heard from the huge community of MU Legend testers and followers has been "We love MU Legend!". The game is the next in line to be released after the long-lasting classic MU Online and the recent mobile game MU Origin, establishing the MU franchise for the next generation.
With MU Origin, WEBZEN has successfully proven that it is possible to convert big PC MMOs into smartphone/tablet games. The mobile RPG has achieved the top rank in the charts of both the Apple and Android stores in China, South Korea and other countries. Besides all the other exciting elements on offer in MU Origin, players can find iconic MU Online classes, such as the Dark Knight, Dark Wizard, Elf and Magic Gladiator. Other features include various game currencies, maps, the Crywolf event and a variety of items.
WEBZEN has confirmed that MU Legend's official release will begin with an open beta phase starting on November 7th, 2017. The game continues the saga in true MMOARPG style, delivering exciting gameplay and diverse content that will be sure to touch the heart of every MU fan.
Players will have 4 different classes available, including the Dark Lord – one of the MU franchise's most well-known characters. Fans will remember this class as the go-to clan leader during memorable Castle Siege weekends in MU Online.
Classic MU events like Blood Castle have also not been forgotten and will feature in MU Legend. WEBZEN's development studio has managed to reproduce the classic MU Online event, but with new exciting features, such as a new reward system and challenging new bosses.
Item refinement, one of the most popular and sophisticated elements in MU Online that has captivated players for years, also features in MU Legend in an evolved form.
The WEBZEN team also confirms that despite all the content already shown during the CBTs & stress test, new updates linked to the MU franchise are to come in the near and far future.
The ARPG & hack 'n' slash genres have been around for a long time, originating from classic tabletop RPGs. Since the arrival of more complex video games, they have been continually adapted and evolved. The gameplay usually prioritizes real-time combat over turn-based strategy. Some games in these genres follow a specific gameplay style where the player must fight against a horde of monsters, usually followed by a boss fight. Short-distance weapons are commonly present, and players are still at risk of being hit while using long-distance weapons, producing a constantly high level of intensity.
MU Legend combines everything mentioned above: the combat is real-time and very fast paced, whether during PVE or PVP play. Furthermore, the community aspects of the game have been expertly tailored by WEBZEN's development studio, ensuring the proper implementation of a very essential element of MMOs. Players can expect crowded cities, lengthy in-game chats, booming in-game commerce, new hunting parties taking form, or even the new best/worst guild of the game being nominated on several different servers. WEBZEN's years of experience with MU Online have produced a team of true experts when it comes providing these important game features.
MU Legend's team at WEBZEN Dublin commented:
"MU Origin has already reached more than 2 million downloads on the Google Play Store and the App Store, and MU Online is approaching its 16th birthday. What's more, MU Legend's Facebook page now has almost 100 thousand passionate fans awaiting the game release on November 7th. Seeing this has really got us fired up, and we're prepared for 16 more years and longer!"
Next Article
Square Enix, Inc. today released "Through the Maelstrom," also known as Patch 2.2, for the popular FINAL FANTASY XIV: A Realm Reborn onlin...
by Mikedot
JamesBl0nde streams every Friday for MMOHuts on Twitch!
by MissyS
One of Germany's 2006 World Cup football stadiums, Commerzbank-Arena, will play host to eSports competition on June 28th and 29th as the Ele...
by Mikedot