Beach Volleyball Online improves gameplay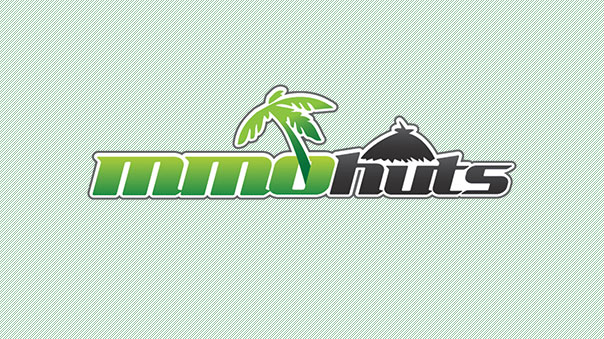 Beach Volleyball Online has received a major update that hopes to entice old players and new to come back.
The game engine and artificial intelligence of the game have both been "optimized." Character action and response has been improved, as well has the physics for the game and ball movement. Enhancement has been made to last longer, and the shell mini-game has also returned. Game text has been enhanced to be more readable. Finally, the item shop has been opened for players looking to pay for improvements to their game.
Beach Volleyball Gameplay Screenshot
The Original Press Release:
Beach Volleyball Online Receives New Upgrade; Opens Item Mall

Beach Volleyball Online, the free-to-play Beach Volleyball game from Radiance Digital Entertainment and Omniverse Games has been upgraded to improve key in-game systems and to enhance player experience. In addition, the item mall has become fully operational, allowing players to customize their characters in thousands of new ways.

Portsmouth, NH, July 23, 2010 – The latest upgrade to Beach Volleyball Online improves key in-game systems and enhances a variety of other features. Both the game engine and the artificial intelligence have been optimized. NPC character action has been vastly improved, as has the physics related to ball movement. Additional enhancements include tweaking item durability so items last longer before requiring repairs, and bringing back the popular sea shell collection mini-game. The game text has been improved in all areas including menus, tutorials, the character creation area, and in the item mall, which is now officially open.

"It's exciting to see the game progressing so quickly, and we can't wait to announce some of the new features we have in store coming soon", says Jonathan Seidenfeld, CEO of Omniverse Games. Beach Volleyball Online has been in open beta for about a month, and has attracted an extremely diverse and intensely loyal player community. The popular social aspect of Beach Volleyball Online is due in large part to the high level of character customization the game allows. Players can choose among hundreds of clothing items, hair styles, accessories, and even tattoos for their characters.

The new item mall allows players to flaunt their individuality in thousands of ways. Items can be purchased either with points earned in the game or with game cash, known as Beach Bucks. Payment transactions are handled by PlaySpan's UltimatePay system, which allows Beach Volleyball Online players across the world to purchase Beach Bucks using over 85 payment methods including mobile and cash-based options, as well as PlaySpan's Ultimate Game Card.
Next Article
NetEase announced that the latest update for their asymmetrical hit, Identity V goes live today and with it, a unique way to play the game.
by Ragachak
Evolution: Battle for Utopia, My.com's hit sci-fi action RPG, is getting a major content update early next year with Legacy of Dominion whic...
by Mikedot
Not too long ago, we sat down and had a chat with the Closers developers, about the newest character coming to the game.
by Ragachak