Beach Volleyball Online begins closed beta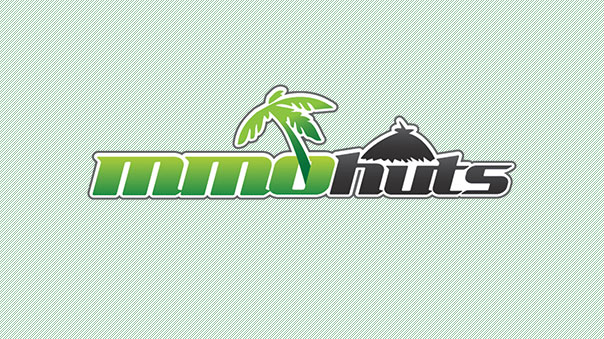 Beach Volleyball Online, a new casual sports MMO from Omniverse Games (Excalibur Online), has begun its closed beta testing today. Beta codes are still available.
Set – where else? – on a beach, Beach Volleyball offers several methods of play, including both pickup and organized team games. Players may play with realistic, fantasy, or stunt style. Players may practice in a solo "one on one" mode, or play in 2 vs 2 or 3 vs 3 team play. Players may also choose to play with a public audience.
The Original Press Release:
Beach Volleyball Online Starts Closed Beta Testing on April 15th

Omniverse Games will begin Closed Beta testing its 3D Sports MMO "Beach Volleyball Online" in advance of a scheduled May release. Fans from around the globe will get their first look at this highly anticipated virtual world.

Portsmouth, NH April 14, 2010 – Omniverse Games, together with developer Radiance Digital Entertainment, has announced the start of a closed beta testing period for Beach Volleyball Online (www.bvogame.com). This free-to-play sports oriented virtual world offers something for all types of massively multiplayer online (MMO) gamers.

"Beach Volleyball Online combines the action, playability, and precision of console games with the character development, exploration, and community aspects usually associated with MMOs" explains Jonathan Seidenfeld, CEO of Omniverse Games. Advanced artificial intelligence together with the outstanding in-game graphics create a sense of immersion and realism not often encountered among free-to-play MMOs.

Set in a lush beachside environment, Beach Volleyball Online is an exquisite 3D world that incorporates the intense competition and tactics of beach volleyball while providing players with numerous activities, areas to explore, and a friendly community of players from all over the globe. Players can customize their avatars in thousands of ways while developing their characters and making new friends.

Beach Volleyball Online is one of the few true sports MMOs available today. It features a large persistent world that allows for character development – players can improve their skills and increase attributes by gaining experience both on and off the volleyball court. Beach Volleyball Online also incorporates many elements of traditional MMO gameplay such as classes, crafting, level progression, and the ability to gain new skills.

The staff at developer Radiance Digital Entertainment, have a history working in the console sports area, including CEO Monte Singman, who was a lead programmer for the original John Madden Football published by Electronic Arts. Radiance also has a deep knowledge of Asian MMOs, and by combining these two strengths were able to create Beach Volleyball Online, which has been over three years in development.

Keys to enter the Closed Beta test are available now from the official Beach Volleyball Online website at http://www.bvogame.com .
Eudemons Online will re-release its 5x and 8x experience quests for a limited time at the beginning of the New Year.
by MissyS
The game is voxel-based, fully destructible, and has a similar, but brighter and more fluid, graphic style to Minecraft.
by ApocaRUFF
Alright guys, it's time to talk about a truly magical franchise: Orcs Must Die!
by Ragachak