BC Wars begins open beta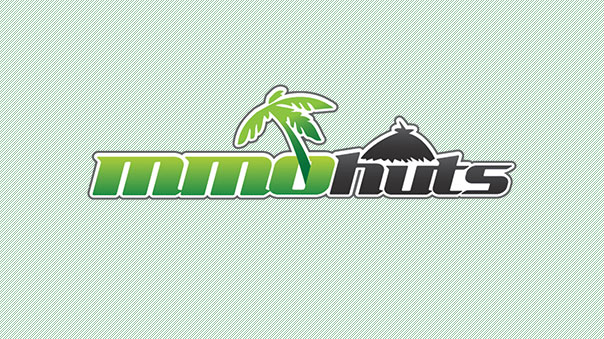 BC Wars, a prehistoric themed browser-based MMO, has launched its open beta today, according to a press announcement by GoldFire Studios.
Unlike many MMOs, BC Wars is based on real-world currency, meaning that players can earn real-world cash via playing the game, and withdraw their virtual currency in exchange for real money. BC Wars offers real-time PvP battles in a web-based browsing interface, and has been in development since 2008.
The Original Press Release:
Prehistoric MMORPG BC Wars Online Open Beta Launched

January 4, 2010 – Oklahoma, United States – GoldFire Studios, Inc., creator of innovative online games and browser MMORPG such as PokerRPG and BC Wars, announced today that it has launched the open beta of its prehistoric Browser-based MMORPG on January 4, 2010. The final version for BC Wars is aimed to target gamers globally from the United States, Europe as well as South East Asian region countries like Singapore, Malaysia and The Philippines.

"BC Wars has been in testing and development stages since June of 2008. Today it officially entered the open beta and all accounts has been reset so that everyone can start from a level playing field. BC Wars' economy is based on real world currency, which allows players the opportunity to earn money and withdraw their virtual currency for money through PayPal, Check, or Bank Transfer." said James Simpson, CEO of GoldFire Studios.

By integrating a real world economy and prehistoric trading in the game, BC Wars is the first game that attempts to expend all its strength and resources toward achievement of totally unique browser based game, giving way for an exciting foray into a virtually unexplored world of browser based gaming.

"We have paid careful attention to player's suggestions and feedback to ensure BC Wars is as fun as possible by creating unique and prehistoric characters" Said James " We have also made sure that there were plenty of never-before-seen zones to enjoy within the game, and we are confident the game will have wide appeal to anyone who enjoys browser-based MMORPG"

About BC Wars

BC Wars began development in the summer of 2008.The game has expanded dramatically since its first alpha beta on December , 2009. BC Wars allows users to build and design caves, battle ancient monsters and dinosaurs, battle other players in real time, join up with tribes and enter massive tribal wars, explore the ancient world, and any number of other exciting things.
To learn more about BC Wars, visit its official website http://bcwars.com/
Next Article
Indie game studio Artix Entertainment has announced that AdventureQuest Worlds players helped send Drew Drechsel to the Malaysia Ninja Warrior...
by Mikedot
NCSOFT® and Carbine Studios™ are excited to announce that WildStar will become free-to-play this fall.
by MissyS
Factorio is an indie simulation strategy game of epic proportions.
by Abubakr