Battlestar Galactica Online gears up for Thanksgiving weekend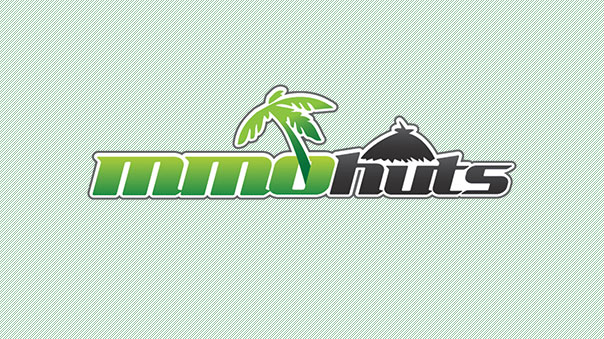 Battlestar Galactica Online has announced a two-part event for this Thanksgiving weekend, starting November 24.
A Double XP Booster event will take place on November 24 and November 25. Players will earn double experience for assignments and PvP kills. The event will also temporarily raise the daily merit cap, make the FTL Fragment Convoy Mission available at half prize, and grant XP bonuses and higher merit caps to players who purchase Cubits.
November 26 and November 27 will host a two-day "Nemesis" Tournament, rewarding the top twenty players on each server with a host of prizes including an icon over their ship name, tuning kits, FTL fragments, and a Carrier Grand Prize (one pictured below). Points for the tournament can be earned by traveling to select sectors flagged on the map, and killing opponents in the sector.
The game will also host a contest in December for the chance to win a life-size Cylon.
Battlestar Galactica Online is published by Bigpoint, which also publishes The Mummy Online and Drakensang Online.
Battlestar Galactica Online: Surter Carrier Class Screenshot

Source:
Battlestar Galactica Online Readies Nemesis Tournament, XP Booster Event, and Cylon Giveaway Contest for Holiday Season

Many Opportunities for Humans and Cylons to Win Prizes and In-Game Bonuses over Four-Day Period

San Francisco – Nov. 22, 2011 – Bigpoint (www.bigpoint.com) – a worldwide leader in online video games – today announced a two-part special event for Battlestar Galactica Online starting this Thanksgiving weekend. Beginning Nov. 24, players will be able to earn experience (XP) bonuses and merits during a Double XP Booster Event, followed by a two-day Player-vs-Player (PvP) "Nemesis" Tournament (beginning Nov. 26) that will reward the top 20 players on each server.  Battlestar Galactica Online is licensed through Universal Partnerships & Licensing on behalf of NBCUniversal Television Consumer Products Group.

Based on the internationally popular Syfy television series produced by Universal Cable Productions, Battlestar Galactica Online – which has garnered seven million registered users since its launch earlier this year – is a free-to-play, browser-based space combat MMOG that combines high-quality, 3D graphics with intense gameplay.

"To celebrate the beginning of the holiday season, we're presenting an exciting tournament competition for fans of BSGO to compete on a new level," said Sarah Levantine, Producer, Bigpoint. "If we see that the community response is positive, we're likely to add more of these events on special occasions."

To compete in the Nemesis Tournament (Nov. 26-27), players will travel to select sectors identified on the system map. Once there, they will engage in battle against the opposing faction, scoring points for kills. Points can be earned for the duration of the tournament, which will adhere to the same rules as the PvP experience point system.

At the end of the tournament, the top ten players with the highest scores will be distinguished with a visible icon above their pilot ship name. The top 20 players on each server will be awarded with a number of prizes such as one of the soon-to-be released Carrier Grand Prize, tuning kits, and FTL fragments.

During the Double XP Booster Event (Nov. 24-25) – players can earn twice the experience points for PvP kills and completing assignments. Also during this event:

·         The daily merit cap will increase to 1500.

·         Players who buy Cubits will receive XP bonuses and higher merit caps.

·         The FTL Fragment Convoy Mission will be available for half price.

In December, Bigpoint plans to run a contest where one lucky fan will win a life-size Cylon. More information about the contest will be released soon through the Battlestar Galactica Online news page, Facebook fanpage, and community forums.
Next Article
A new update has come in the new year for Ship of Heroes, and it comes with a new zone: The Warehouse District.
by Ragachak
The Morrigan is incredibly tricky to use though. She's got a full kit that does amazing things.
by Ragachak
Build a villa where the sky touches the ocean in this latest Revelation Online update from NetEase and My.com.
by Ragachak